Bikepacker's Companion eBook
Your Experienced Riding Buddy in Digital Form
A mobile-friendly bikepacking reference for whatever the road or trail throws your way:
Camping and outdoor skills
Food and water
Bike repair
Body repair
Towns and resupplying
Riding skills for varied terrain
Problem solving and emergencies
Mindset and mental strategies
And more!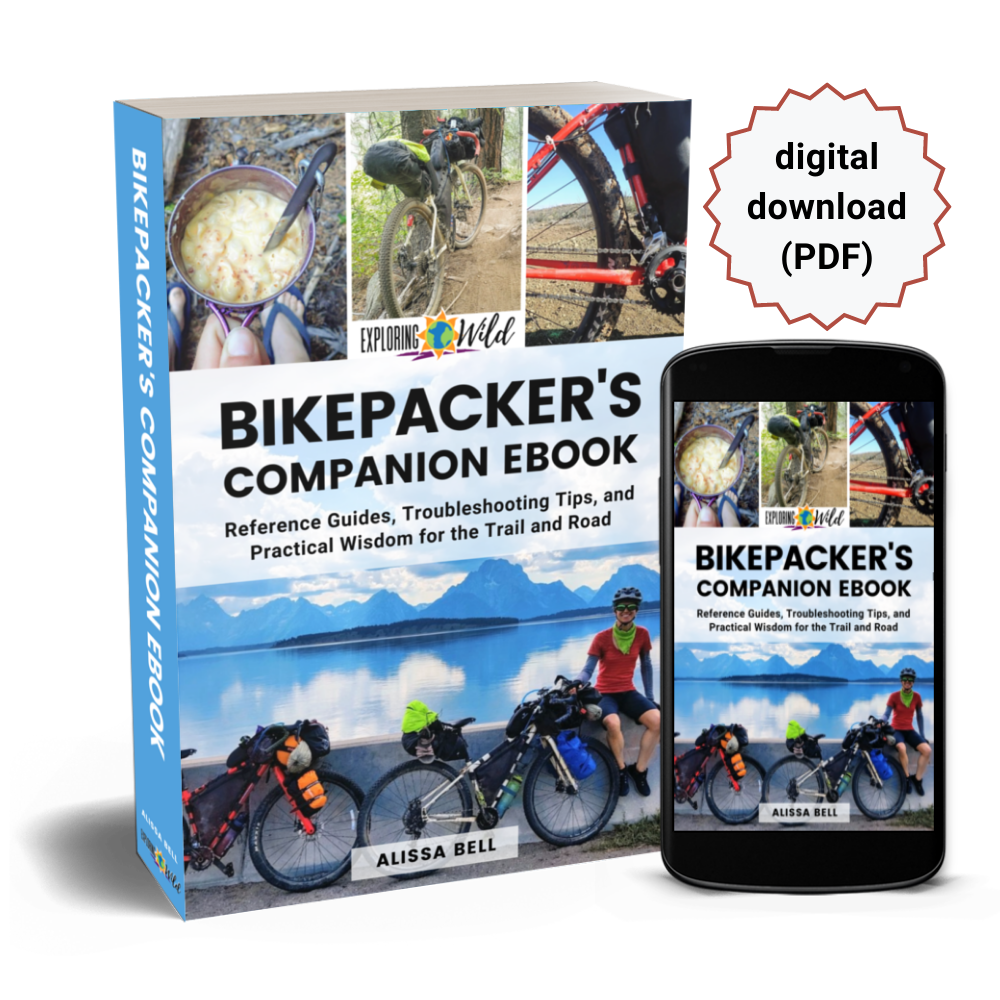 Sample Pages
From outdoor skills to logistical challenges to keeping your bike and body in top condition, the Bikepacker's Companion is there for you.
Trail and Road Ready
Thoughtfully designed to provide help when you need it most (like in the middle of nowhere with no internet connection).
Instant PDF download
140+ mobile-friendly pages
Small file size
Interactive table of contents
This virtual riding buddy won't cook you dinner over the campfire or fix your flat for you, but it's the next best thing.
About the Author
I'm Alissa, a bike-obsessed adventurer and active member of the bikepacking community with over 19,000 miles of bikepacking and touring under my wheels. I believe outdoor adventure and thoughtful travel can help make the world a better place. Learn more.
Packed with Thoughtful Details
Instructions and clever tips for those quirky situations that tend to come up while bikepacking.
Stealth camping
Gear repair
Hitchhiking and unplanned transport
Deterring bike theft
Boxing a bike for transport
Hanging food in bear country
Diagnosing weird bike noises
Packing gear for airport security
Sending and receiving mail drops
And much more!
Solutions for "Oh Sh!t" Moments
Information you didn't know you needed… until you REALLY need it.
What to do with a catastrophically broken derailleur
Where to sleep in a town with no campgrounds or motels
Chamois butter substitutes
How to remove a tick
Can you use a 27.5″ tube in a 29″ tire?
What do poison oak and poison ivy look like?

What happens when you press SOS on your satellite device?

CPR and basic first aid refresher
… and lots more!
Download the Bikepacker's Companion eBook
Save it to your smartphone before your next trip and have all this information at your fingertips.
What's NOT Included
Planning. This book will help somewhat with planning because you'll learn what to expect while bikepacking, but it's mostly about helping you once you're on the road.
For help with itinerary design, gear checklists, bike prep, and other pre-trip topics, see the Bikepacking Trip Planner Workbook. It's an excellent complement to the Bikepacker's Pocket Companion for newer riders.
My Mission
In addition to supporting your own bikepacking journey, your purchase helps support this site and my efforts to get more people out exploring and learning.
I believe bikepacking and outdoor adventure can make our world better, one pedal revolution at a time. When we learn to feel at home in nature, we become interested in protecting our planet. When we experience other cultures up close, we become more thoughtful and open-minded. When we feel our own strength, we grow into more skillful and satisfied humans.
If you think this eBook would help you and you're truly short on cash, contact me and I'll hook you up for free. I never want money issues to stand in the way of a good adventure.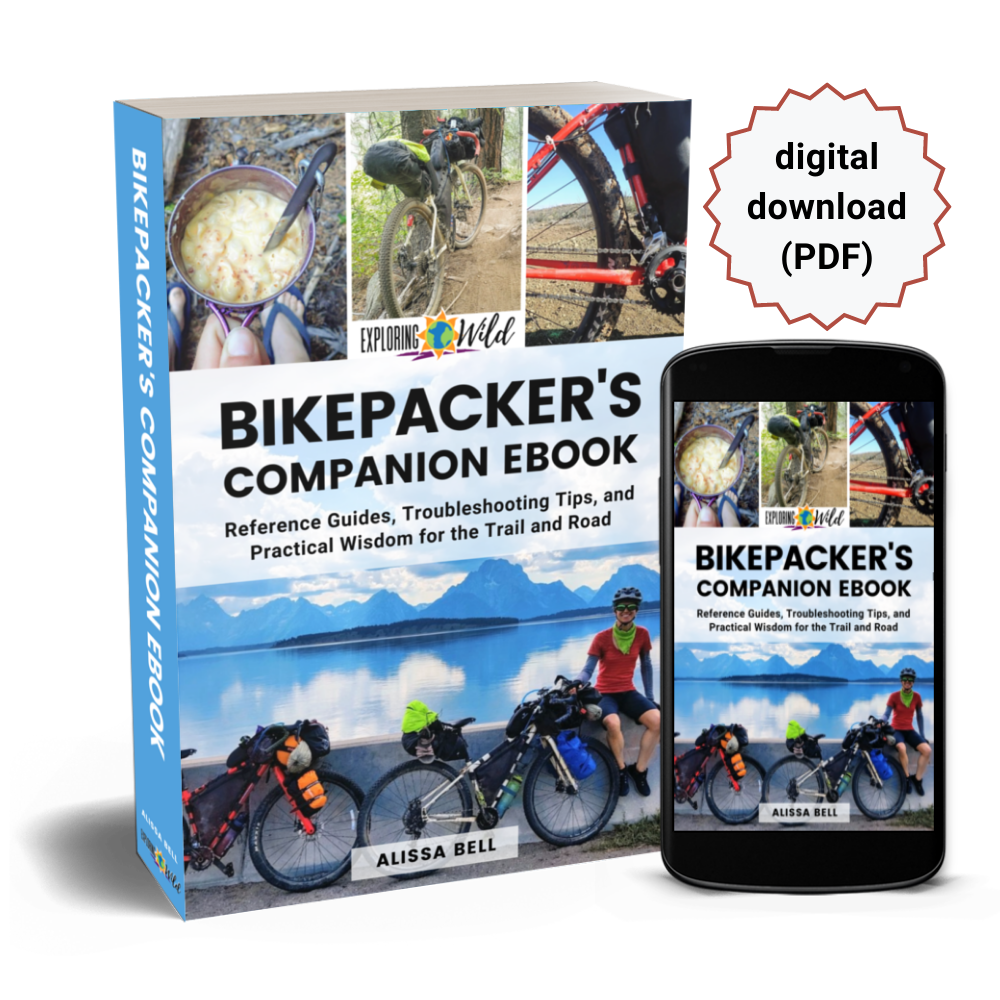 This is for you if:
You're new to bikepacking and excited to get started, but want help learning the basics.
You have some bikepacking experience already, but want to take on a longer and more remote trip.
You're already into bikepacking but still value a handy reference guide, because you know there's always a new surprise around the corner…
You can do it! You are capable and qualified. Bikepacking is not rocket science. And the Bikepacker's Pocket Companion is here for you, just in case.
Let's go bikepacking!