More than any other country I visited in West Africa, Liberia is untouched by tourism. At the beaches you'll find a smattering of foreigners, almost all aid workers and expatriates taking a weekend holiday from Monrovia. When I told these people I had traveled, of my own free will, for vacation, to Liberia, they were flabbergasted.
But why not? Liberia is just another place full of people living their lives, and full of interesting places to visit and experience. Though its reputation as a travel destination is tarnished by painful history of civil war, disease, and relentless poverty, Liberia is currently peaceful and striving for better days. The jungles are dense, the beaches are gorgeous, and most of the people are happy to welcome a visitor.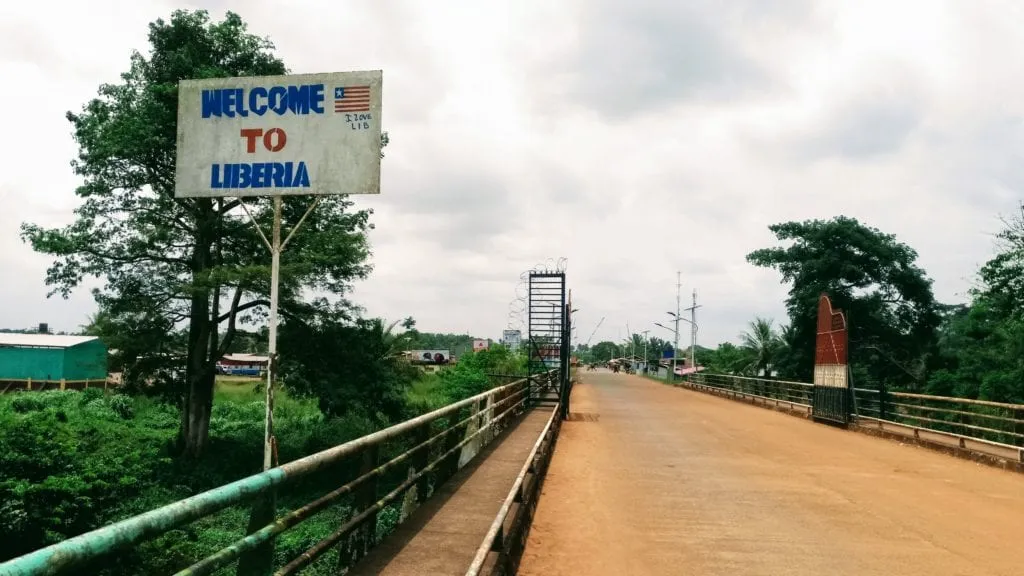 Liberia was founded by freed American slaves and still has strong American ties. US dollars are used as official currency. Americans in particular will feel an unexpected sense of connection to this otherwise very unfamiliar country.
If you're an experienced traveler looking for something different, somewhere that isn't expecting you, a place where just moving through is challenging and interesting enough to fill weeks, then put Liberia on your list.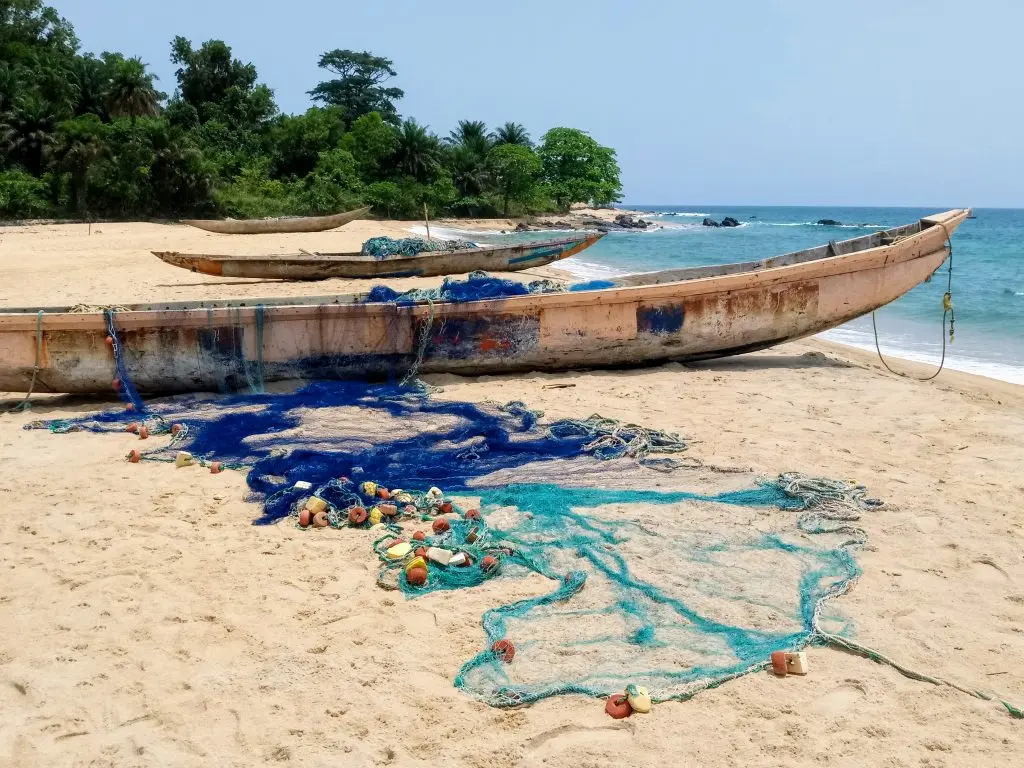 I can't promise your trip will be like mine, but I felt taken under the wing of everyone I met. It was like the entire country reached out and shook my hand (with that unique snappy Liberian handshake) and invited me in for dinner.
In this post I'll share my list of favorite places to visit and things to do in Liberia, West Africa. But really, these are just points on a map to guide your experience, which will likely take on a life of its own. When you travel in Liberia you don't really check places and things off a list. You just show up and see what happens.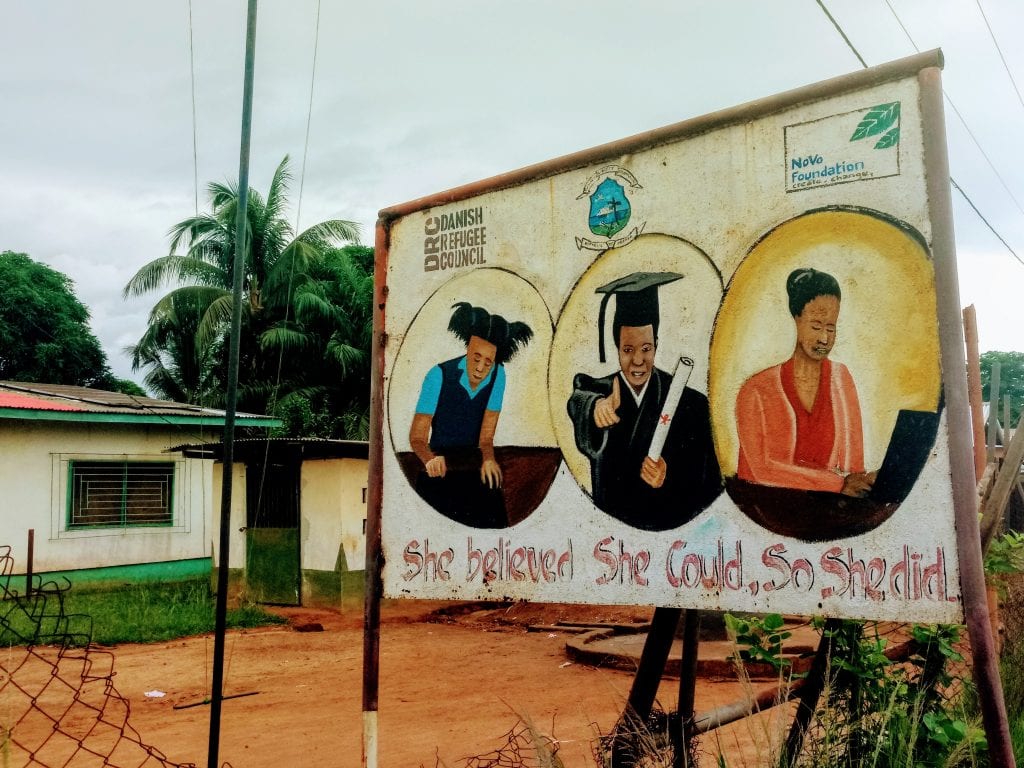 The real list of "things to do in Liberia" goes something like this:
Now, where to do these things? Here's a list of places to visit in Liberia that will get you started.
Monrovia
Monrovia, Liberia's bustling and gritty capital, doesn't have the greatest reputation. In fact, before arriving I was advised by an expat who works there that I should hire a body guard! The imposing hoops of razor wire coiled atop every building in the city did not assuage my concern. But Monrovia turned out to be a great experience.
What is there to do in Monrovia? Take a walk up Broad Street to the imposing Masonic Temple and intriguing ruins of the fancy old Ducor Hotel. Wander Waterside Market and bargain hard. Walk down Tubman Street past the old UN Peacekeeping Mission building (withdrawn in 2018) and through the University of Liberia campus. It's a vibrant city worthy of exploration.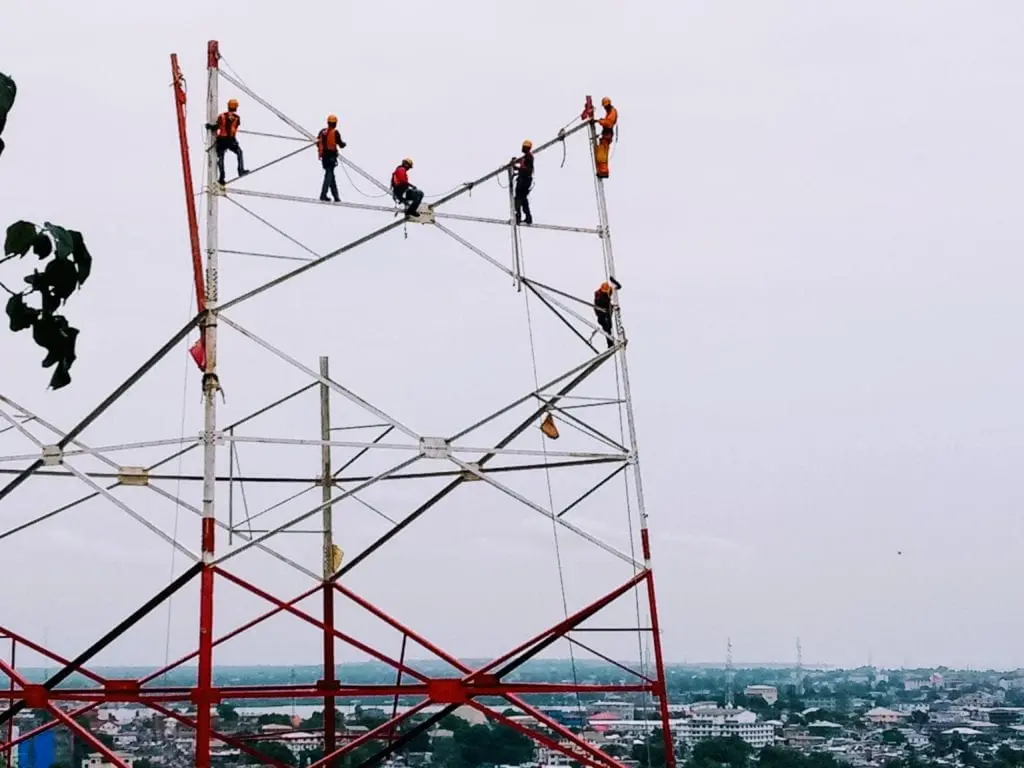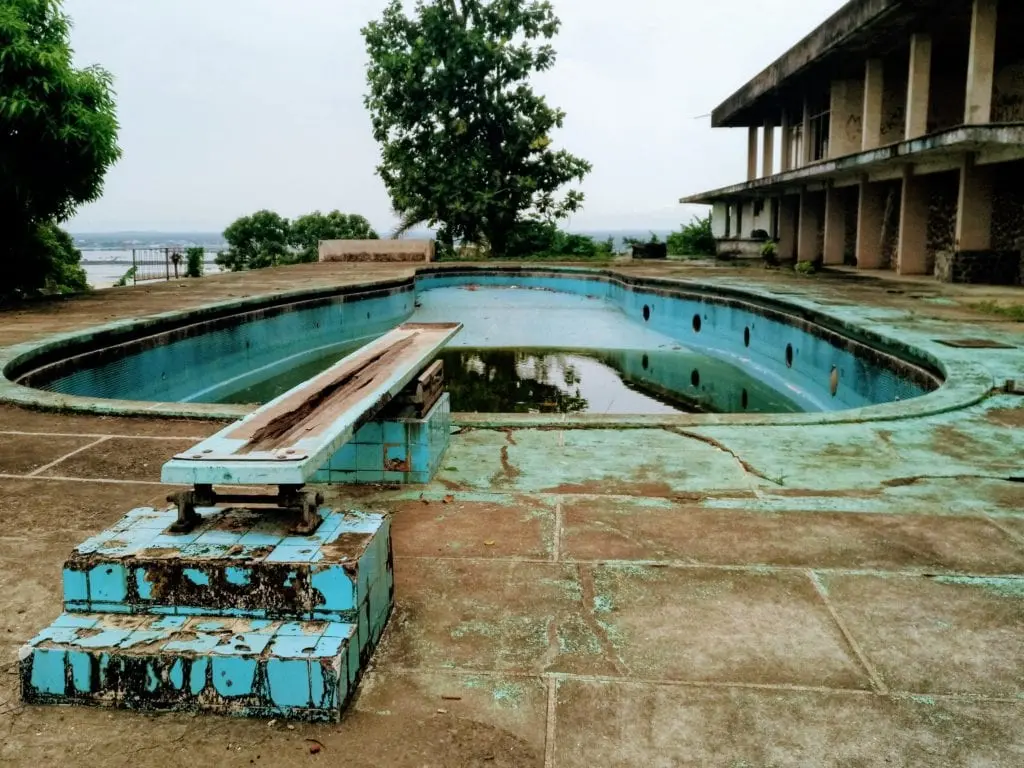 There's no shortage of places to stay in Monrovia, but visitors are usually expat workers on corporate stipends, not tourists. This drives prices up and the budget traveler will struggle to find a truly affordable option. I've heard good things about St. Theresa's Convent and Miss Emily's Place.
I stayed at mid-range Moko's Bed and Breakfast in the Sinkor neighborhood, near many of the foreign embassies, and highly recommend it. The staff were friendly, kind, and helpful. They're just a couple blocks from the Embassy of Côte d'Ivoire, on the off chance you're heading there next and need to pick up a visa.
Is Monrovia Safe?
The main downtown area felt safe enough during the day, though I wouldn't wander alone at night (though as a solo lady unfortunately that's true in many places). I heard the West Point neighborhood should be avoided, and to watch my pockets in Waterside.
For those heading north to Ganta by shared taxi, you'll need to leave from the taxi park in the Paynesville / Red Light Market area. It's a very busy street choked with pedestrians and gridlocked cars, and the local passengers in the taxi made sure the doors were locked and windows up. Following the locals' lead, I would say take extra care if you visit this area. It didn't feel like the kind of place I'd want to walk around with my backpack, even during the day. Always use common sense and some basic travel safety smarts.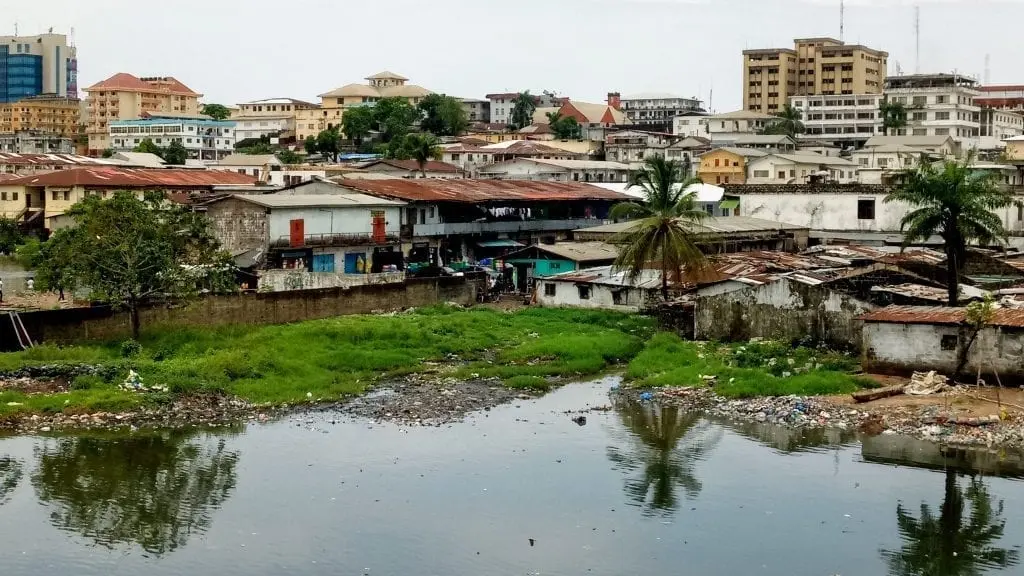 Robertsport
Robertsport is a beach getaway a few hours west of Monrovia, popular with the expat crowd on weekend holiday from the capital. There's a modest surfing scene there, and some nice beaches. It's also a pleasantly relaxed town to just wander around.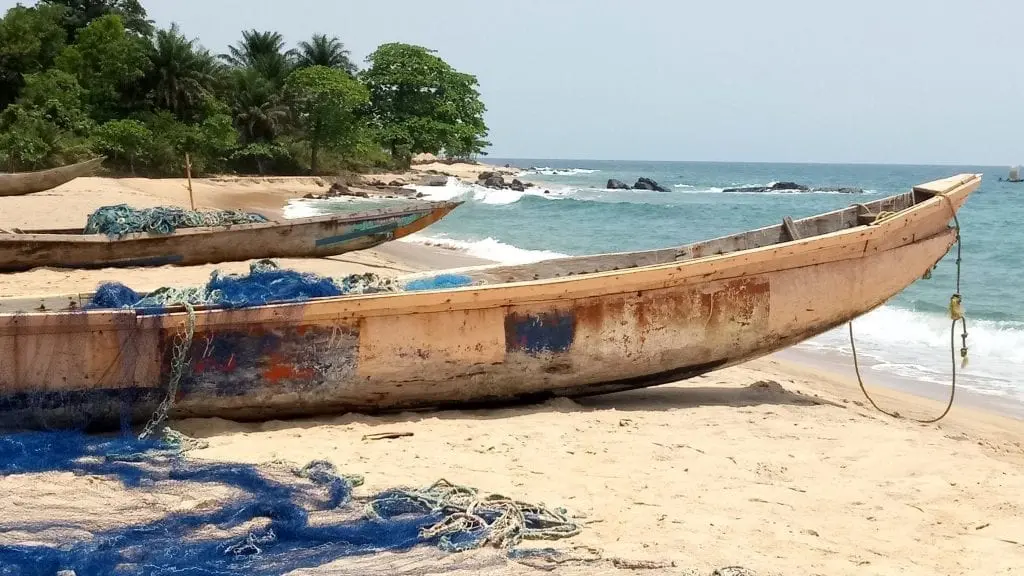 I highly recommend Nana's Lodge if you're looking for a place to stay in Robertsport, especially for budget travelers looking for a safe and pleasant place to pitch their own tent. Nana's is right on the beach, has friendly staff, and a good on-site restaurant and bar. Their cabins run around $100 if I remember correctly, but for $5 a night they let me pitch my tent on their beach (with a night security guard) and use their bathrooms and showers. What a deal!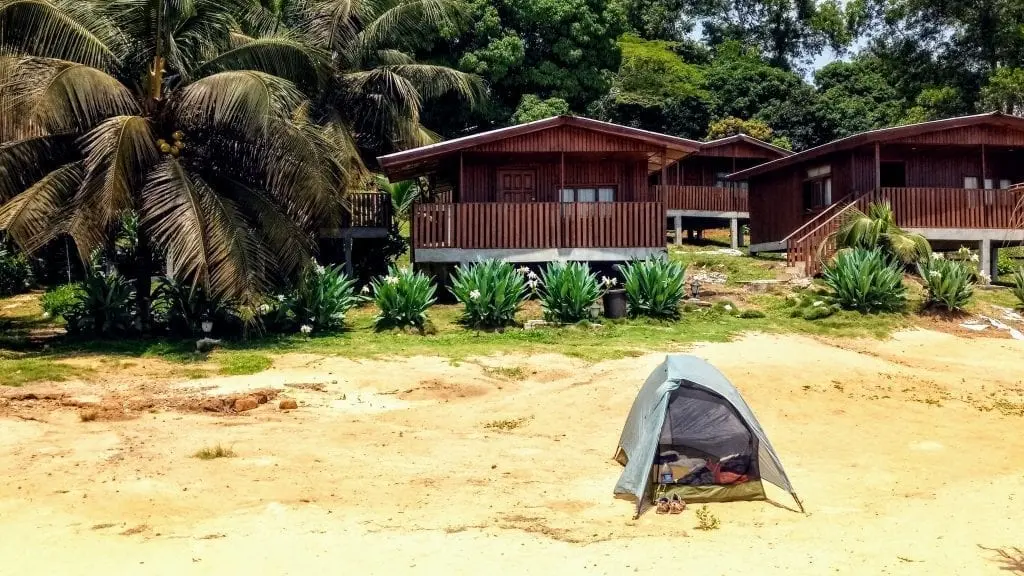 Coming from Monrovia, Robertsport is a few hours on paved highway and then well maintained dirt. If you happen to be coming overland from Sierra Leone, Robertsport is on the way to Monrovia and makes a great stop. You can be dropped off at the junction from the main highway, from where you'll need to catch another shared taxi or hitch a ride. I waited for a couple hours, despite all the local ladies at the transport stop trying to enthusiastically flag down a car for me, but eventually they found one.
Ganta
Ganta is a lively, colorful trading town near the border with Guinea. It makes a great stopover on the way up to Yekepa, or if continuing east toward Zwedru. As with so many towns in the region, there's no specific must-see destination in Ganta, just networks of streets, restaurants, and market stalls to wander and curious locals to strike up conversations with.
There are a few budget guesthouses in Ganta, but I recommend the Traveller's Motel. Cheap and cheerful and clean, it's run by an enterprising family that also owns the small health clinic and pharmacy next door. They heated water for me to wash with and ran the generator even during the daytime, so electricity was fairly reliable, unusual for motels in this budget range in small Liberian towns.
Ganta is a surprisingly quick drive from Monrovia, only three hours or so, due to a newly paved road. Unfortunately people drive way too fast on these smooth roads that are such a novelty in a country of mostly dirt and mud. I would absolutely recommend you not travel this stretch after dark, when poor lighting and reckless drivers cause too many accidents.
The taxis for Ganta leave Monrovia from the Red Light market area, which is not the best part of town. See the safety notes for Monrovia above for more detail.
Yekepa
Yekepa, as was explained to me over beers by a group of bored and jovial expats, is a drinking town with a mining problem. Nearly everything in it is built, owned, and operated by the steel and mining company ArcelorMittal. It's worth a visit for this fact alone, the cookie-cutter white container houses standing out in odd contrast beside the usual shanties.
"The Company," as everyone calls it, is known to provide much-needed employment and good quality schools. Still, it's a little jarring to see all the foreign expats living with hot running water and washing machines in their little container houses, while the locals live as they do everywhere else, in shanties with corrugated roofs. Not that the expats are all happy in this isolated post though. Linger near the "supermarket" or the hotel long enough and a group of them is sure to invite you for beers and chit chat.
Yekepa is also the jumping off point for day or overnight hikes up Mount Nimba, the highest peak in three countries at once (Liberia, Guinea, Côte d'Ivoire). Though I've only hiked Nimba from the Liberian side, my research suggests it's the easiest country to summit from, especially if your French is rusty.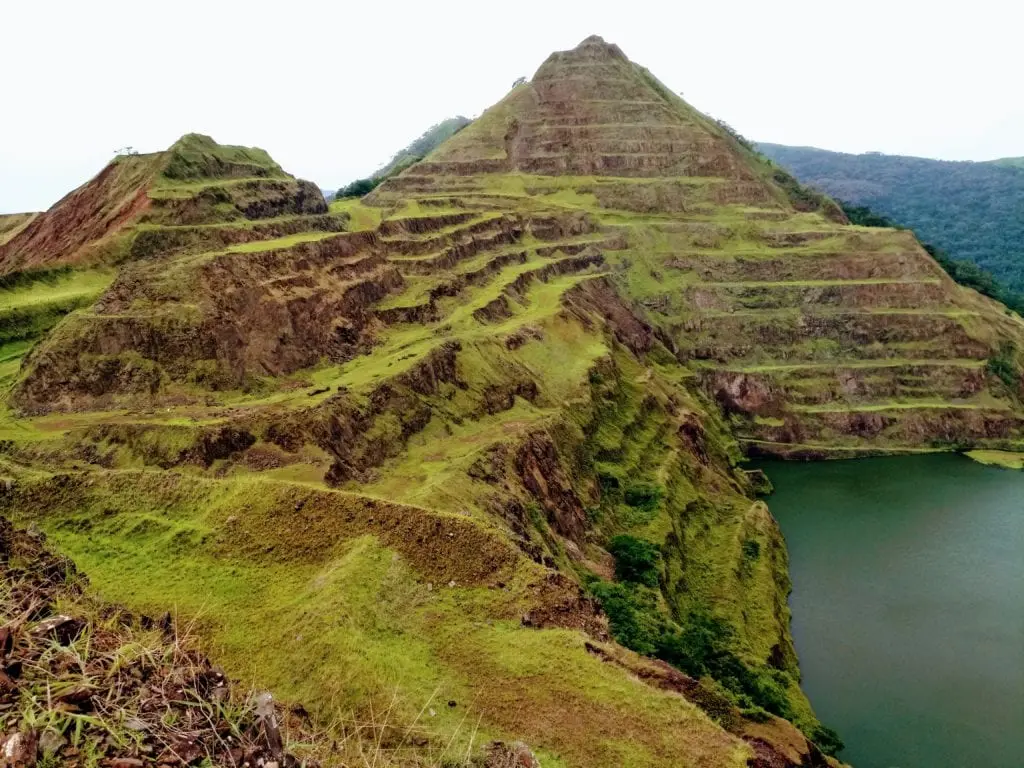 There's only one hotel in Yekepa: the Alvino Hotel, popular with working visitors on company business. This pushes their rates up, but travelers can try negotiating. I was able to wrangle a 30% discount, but was given a room that obviously hadn't been cleaned since the last few guests (most notably the bathroom). Still, it was a a safe and convenient place to stay.
From Yekepa it's possible to cross into Guinea or Côte d'Ivoire. But if you're looking for adventure and want to experience more of Liberia (and it's not the rainy season), I recommend you head back to Ganta and try the long ride southeast to Zwedru and eventually Harper.
Zwedru
Zwedru is a logical place to break up the journey from Ganta to Harper. Like many of these places to visit in Liberia, there's no specific tourist destination here. But there's a town to wander, a market to browse, and plenty of restaurants where you can share a meal and a beer. It's also a jumping off point for visits to Sapo National Park and the wildlife there.
There's a good small guesthouse right across the street from the taxi park. I don't think it's on Google Maps, but the locals can point you to it. In the little maze of stalls behind the taxi park there's a small shop run by a nice Fulani Guinean-Liberian man selling egg sandwiches, among other things. If you can track him down, it's a great place to sit and chat while waiting for your shared taxi to fill.
Travel Between Ganta and Zwedru
This stretch of dirt and mud "highway" is currently (as of 2018) in horrible condition, one of the last remaining sections of main road in Liberia that hasn't been improved by Chinese road crews. If that ever changes, this route will change too, but currently it's only for the intrepid. Even the locals don't try to make this trip during the height of the rainy season.
My advice: get to the taxi park in Ganta early in the morning. Choose a car with 4wd, if you have an option. The ride to Zwedru will likely take all day and night, so if you don't want to be on the road after dark (not recommended due to hazardous driving and road conditions), buy a ticket only to Tapeta.
I personally made the full overnight journey to Zwedru by accident (long story) and survived. The roads are so bad that traffic can't go fast and there isn't much of it. If they ever pave this road I expect it will become a lot more dangerous.
Fish Town
The Peace Corps volunteer in Fish Town, whom my fellow taxi passengers introduced me to, was surprised to see me. "There's never been a tourist in Fish Town since I got here," he told me over an extra-large bottle of Club Beer in the local hangout.
It's true, there technically isn't much to do in Fish Town. But in addition to that evening spent chatting, I also met the town's superintendent, shared a meal with a local English teacher, and made friends with two Liberian UN employees. There are a couple budget guesthouses in town and a few restaurants. Combined with the friendliness of the locals, that's really all you need.
Note that there's also a Fishtown Beach near Harper. Supposedly that's a nice place too, but the Fish Town mentioned here is a town on the way from Zwedru to Harper. It's a good place to break up the long drive if you want to avoid being on the roads at night.
Harper
For those making the long journey by road from Ganta and Zwedru, the relaxed beach town of Harper is your final reward. The road from Fish Town to Harper isn't great, but it was being worked on by Chinese crews in 2018 and will likely be paved, or at least much improved, within a few years.
If Harper were easier to get to, I'm sure it would be a popular tourist destination. It feels surprisingly developed after a few days on the road through Liberia's interior. As it is, few foreigners make it out this way, save for a Peace Corps teaching post that's a common weekend gathering spot for other volunteers in nearby villages.
Things to do in Harper include climbing the unused Cape Palmas Lighthouse for panoramic views, taking a walk "up cape" to see eerie remains of former mansions (take care not to disturb the squatters now living there), and enjoying palm-lined beaches (take care if swimming, currents can be strong).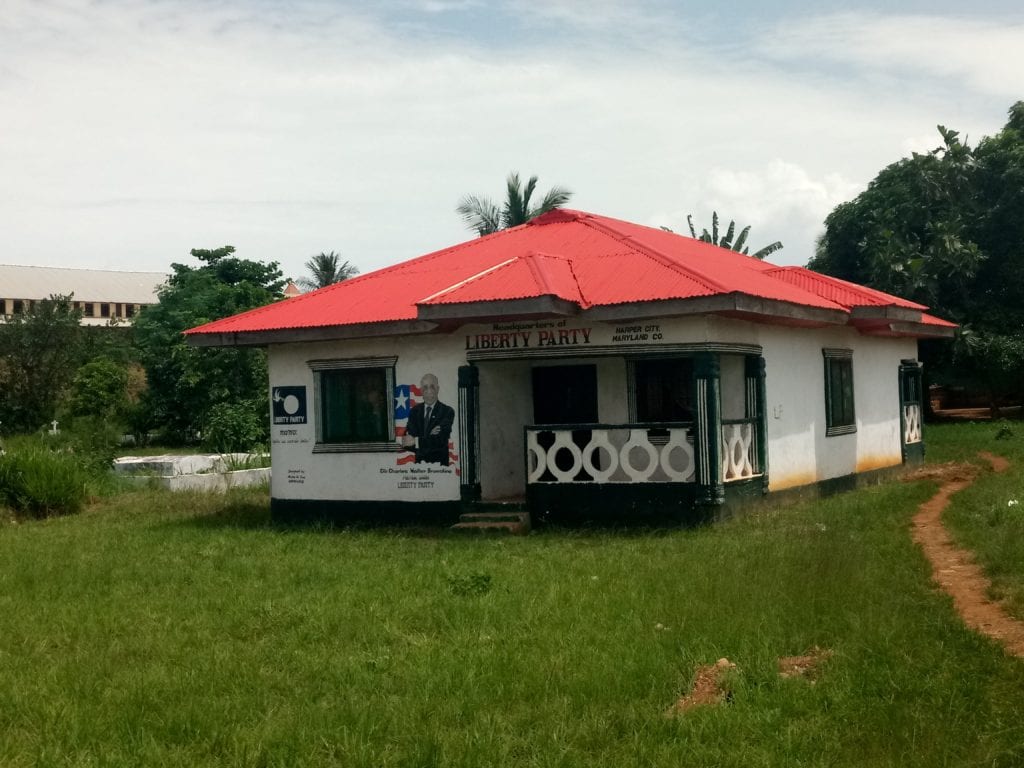 From Harper it's a fairly short motorbike taxi ride to the border with Côte d'Ivoire. You can cross there if you already have your visa, but there's no public transport on the other side. If you wait long enough though, someone with a private vehicle will surely give you a lift into civilization.
Harper does have a small airport, and I've heard of Peace Corps volunteers and their families flying from Monrovia, but I don't know how to book flights. You might need to be affiliated with an aid organization, but it's worth asking around if you'd like to avoid the grueling multi-day drive back to Monrovia.
Liberia Travel Tips
If this has piqued your interest, here are a few practical travel tips for Liberia, West Africa.
Is Liberia safe for tourists?
Nowhere in the world is guaranteed to be safe, but Liberia seems much safer than most people believe. Avoid a few sketchy areas of Monrovia, especially at night, and you'll likely have a trouble-free trip as long as you use some basic travel safety common sense.

Statistically your biggest risks as a traveler in Liberia are not crime and personal security, but transportation accidents and disease. To minimize these: avoid being on the roads after dark, follow vaccine recommendations, try to consume safe water and food, and take malaria prevention measures.
Is Liberia safe for solo female travelers?
I traveled solo as a woman through Liberia and felt it was as safe for females as for anyone else, again assuming you avoid certain parts of Monrovia and don't wander in cities alone at night.

You will, however, need to fend off the usual unwanted attention from men who assume western women are promiscuous, or just want to try their luck at seducing a "rich" foreign benefactor. Learn to manage this using humor, firmness, or whatever you prefer, and always trust your gut. In almost all cases it's not dangerous, just annoying, and I found Liberia better than neighboring Côte d'Ivoire in this regard.
What language is spoken in Liberia?
The "official" language of Liberia is English, and educated Liberians speak it when needed in business settings. Most Liberians communicate with each other using "Liberian English" which, despite the name, you will probably not understand without some practice. As in most parts of Africa, there are also dozens of smaller languages spoken regionally within ethnic subgroups.
What currency is used in Liberia?
Liberia uses a combination of Liberian dollars and US dollars. The US dollars are used for larger sums, being worth more, and the small devalued Liberian dollars are used as small change. Often both are used even within the same transaction.

This conveniently makes US dollars easy to change and use, but note that it tends to make Euros more difficult to exchange for local currency than in other West African countries, as the need for larger bills is already met by dollars.
Is there a travel guidebook for Liberia?
As of 2018 the only guidebook that covered Liberia was the Lonely Planet West Africa Travel Guide, an overview containing just the basics about most countries in the region. Still, their section on Liberia was a helpful starting point.
A Destination for Thoughtful Travelers
Liberia is a unique destination and deserves more visitors, but only the thoughtful and respectful kind. I wouldn't recommend it for the inexperienced traveler, or anyone looking for a simple beach holiday. Liberia requires some effort to navigate, both mentally and physically.
For travelers experienced with places lacking tourism infrastructure, currently struggling with poverty, and still scarred by recent history of violence, it will likely be an eye-opening and complexly positive experience.
Unlike many of its neighboring countries, Liberia didn't seem to want as much from me. People didn't often ask me for money or make empty overtures of friendship in hope of personal gain. This is saying a lot when you consider that the regional culture highly values sharing wealth, and considers any visiting westerner to be wealthy beyond belief.
Liberia was proud, confident, and mostly just wanted to talk with me. I felt honored to be welcomed there. If you go, I hope you'll experience the same.
More West Africa Travel Resources
If you're interested in visiting Liberia, check out the main West Africa travel resources page for more country guides and travel tips.
You might also like this guest post I wrote about how to travel in West Africa on a budget.
Or, check out these popular posts:
Travel resources in your inbox?
There's more where this came from! If you're into adventurous, thoughtful, off-the-beaten-track travel, sign up here for occasional emails with my best tips and inspiration.
Share the Adventure
If you found this article helpful, please consider sharing so more people can benefit from it: