Rigid mountain bikes are making a comeback, and with them, rigid mountain bike forks. If you're looking for mountain bike geometry with a rigid front end you have plenty of options available, including nearly every drop bar mountain bike on the market.
Perhaps you already have a hardtail mountain bike that you want to convert to rigid. Though suspension forks are a fabulous invention, they add weight and complexity. If you're mostly riding mellow trails, a good-quality rigid MTB fork will be lighter and more efficient and require less maintenance without sacrificing much in the way of ride quality.
Perhaps I'm biased; I've ridden rigid mountain bikes back and forth across large parts of the western US. The terrain needs to get pretty rough before I consider a suspension fork to be worth its weight. While they won't soak up the hits from large rocks and drops, modern rigid mountain bike forks are surprisingly good at absorbing chatter on rough dirt roads and mellow singletrack.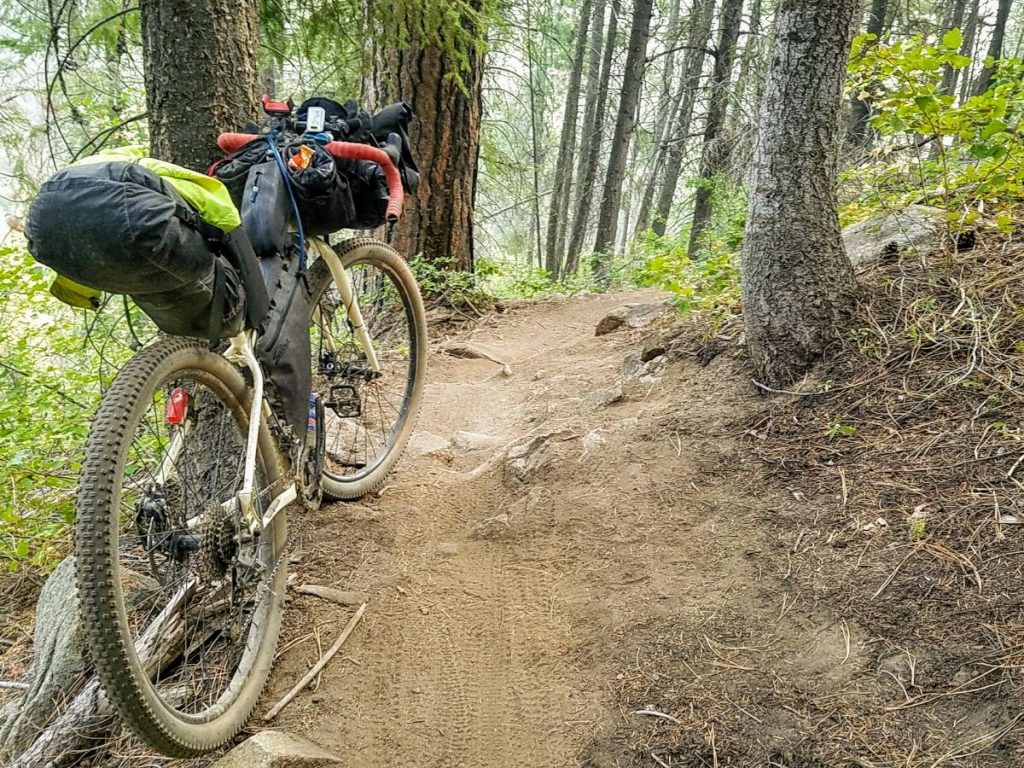 Why Rigid Forks on Mountain Bikes?
If you already have a suspension fork, why would you replace it with a rigid one? Isn't the whole point of a mountain bike to smooth out rough trail? Why would we go back to the stone age when we have all this great modern tech?
Swapping between forks is a fairly easy DIY job, especially once the initial installation has been done (steerer tube cut, crown race installed, and star nut or compression plug in place). So having both a suspension fork and a rigid MTB fork can be almost like having two different bikes. Add a second wheelset and it's almost like you have both a hardtail and a gravel bike, depending on the week.
Now that you're hopefully convinced by the benefits of rigid mountain bike forks, let's talk about how to choose the right one for your bike.
What to Look For in a Rigid MTB Fork
You'll have to consider several important factors when choosing a rigid fork for your mountain bike. If you have a newer mid-to-high-end mountain bike it will be easy to find a fork that works. If your bike is older or lower-end there may be some compatibility issues to watch out for; a local bike shop can help you sort through the options.
Suspension Corrected: When replacing a suspension fork with a rigid fork, you want a rigid fork that is "suspension corrected." That sounds fancy, but it simply means the fork is longer. Suspension forks are generally longer than rigid forks to account for the amount they shorten under load. So a suspension corrected rigid fork is long enough to replace a suspension fork without changing the bike's geometry too drastically.
Some rigid MTB forks list the specific amount of travel they are corrected for in the spec (longer travel suspension forks are taller when uncompressed, all else being equal). Others just list their axle to crown length and let you decide the suitability.
Axle to Crown / Fork Height: This is the key number to consider when choosing a rigid mountain bike fork. To preserve the bike's geometry and thus its handling characteristics, you want a rigid fork with similar axle to crown measurement as the suspension fork it's replacing. It doesn't have to be exact, but try to get close. A difference of 10mm isn't a big deal for most riders; you might not even notice it.
To determine your suspension fork's effective axle to crown, you'll want to measure and account for its sag. Sag is the amount of compression in the fork caused by your weight when you're just sitting on the bike, with the fork tuned to your liking. Subtract this from the unloaded axle to crown (measure or check the spec) to get the number you're trying to match with the rigid fork.
Can't find a good match? Not a huge deal. Handling is a matter of personal preference and you might even prefer the new handling. A longer fork slackens the headtube angle, which generally leads to more stability at speed at the expense of nimble maneuverability (think of aggressive downhill bikes). A shorter fork steepens the headtube angle, making for quicker steering at the expense of stability (think cross country bikes).
Small differences in fork length aren't likely to make a big difference, but if you'd like to move your bike's handling slightly in one direction or the other, it's worth considering.
Hub / Axle Compatibility: Your rigid MTB fork needs to be compatible with your front wheel, specifically the length and diameter of the axle. If you don't already know, figure out which of the MTB axle standards your bike uses. Most modern mountain bikes use a thru axle with boost spacing (15x110mm), but older or cheaper bikes may use a non-boost thru axle (15x100mm) or quick release skewer.
Generally the fork's axle type (length and diameter) needs to match your wheel's axle, but there are a few easy ways to adapt. You may be able to use a 15x100mm thru axle wheel with a boost fork by adding a spacer kit, and some hubs have interchangeable end caps. You can also run a thru axle wheel in a QR fork using an adapter, but not the other way around.
Wheel Size and Tire Clearance: A fork's axle to crown length is related to the wheel size it's designed for. Many modern forks will work with either 29″ or 27.5″ wheels, with minor geometry differences. Forks designed for 26″ wheels may not even fit a 29″ wheel, and while a 29″ fork might technically fit a 26″ wheel (if the axle type were compatible) it would change the geometry quite a bit.
Fork shape and width, along with your wheel size, determine the max tire width that can fit. Most rigid mountain bike forks have generous tire clearance of up to around 3″.
Material and Weight: A fork's material influences its ride feel, weight, and cost. Most rigid mountain bike forks are made from either steel or carbon. Steel is the lower cost option and does a decent job of absorbing road chatter, but it's heavier. Modern carbon forks, especially higher end ones, are very light and have excellent ride feel, but they're much more expensive.
Fork weights generally include the entire uncut steerer and, for thru axle forks, the axle. This means the actual weight of the fork, once installed, is a bit less.
Brake Type, Mount, and Rotor Compatibility: Most modern mountain bikes with disc brakes and rotors up to 180mm shouldn't have issues here, but it's worth checking the brake mount type and max rotor size of the fork and making sure you have any adapters you'll need. Rim brake users, unfortunately your options are much more limited.
Steerer Type: The fork's steerer tube needs to be compatible with your headset and headtube. Modern steerer tubes generally follow the 1-1/8″ to 1.5″ tapered standard (sometimes just written as 1.5″ tapered), which you can recognize by its wide-to-narrow profile as the tube extends upward from the crown. The straight 1-1/8″ standard is older, but can still be used in place of a tapered steerer with an adapter for the lower bearings.
Offset / Rake: The fork offset, also called rake, is related to the headtube angle discussed above. More offset / rake leads to more stability at speed, while less offset / rake leads to faster steering and more agility. Most rigid MTB forks fall within a fairly standard range here, but if you're on the fence between two similar forks you might compare the rake numbers and see which best matches your current fork and handling preferences.
Accessory Mounts: Since rigid mountain bike forks are so popular with bikepackers, many come with bottle bosses and eyelets on the blades. There are other ways to attach cages to fork blades without any built-in mounting options (hose clamps and zip ties for example) but the bosses definitely make it easier.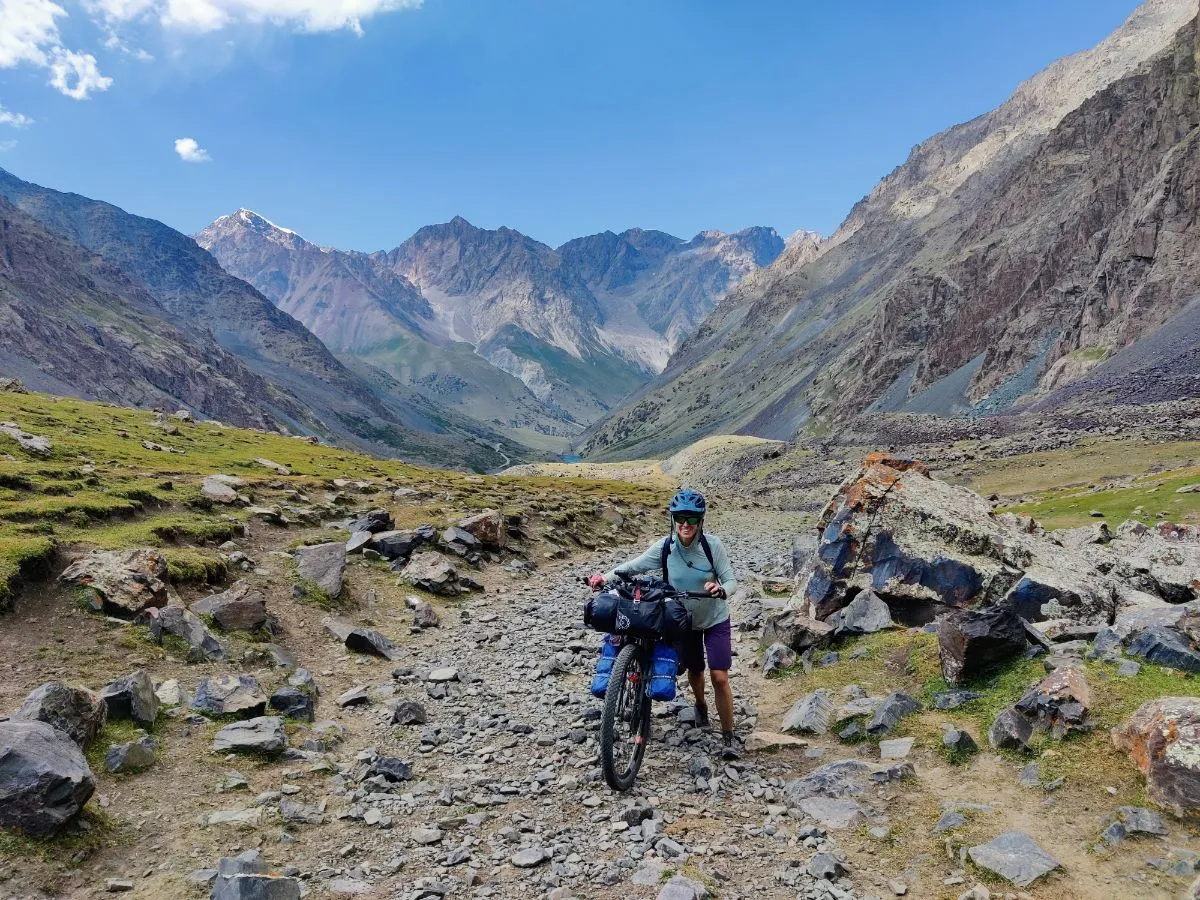 Best Rigid Mountain Bike Forks
Though you'll find plenty of bargain-basement forks on Amazon, most serious riders choose from a handful of models by reputable brands. To be fair, I haven't tried the budget offerings. But when I'm pedaling through the middle of nowhere I want to be absolutely sure my fork is strong and reliable!
To that end, here's a selection of the most popular and well-regarded rigid mountain bike forks available today.
Final Tips
When you first install a new fork, the steerer tube needs to be cut to length (not something you want to mess up) and a star nut (or compression plug, for carbon steerer tubes) and crown race installed. While you can learn do this yourself, you'll need a few specialized tools. It might be easier to have a local bike shop do the initial install, but after that you can swap between forks yourself with some allen wrenches and 30 minutes or less.
If you're going the DIY route, note that carbon forks with carbon steerer tubes (including several in this list) are not compatible with star nuts. You'll need to use a compression plug instead to avoid damaging the steerer tube.
Hopefully these rigid MTB fork options point you in the direction of a lighter, stiffer, simpler ride. I think you'll be surprised at how capable a rigid mountain bike can be!
More Bike Resources