About the Salsa Fargo
In a nutshell, the Salsa Fargo is a rigid 29er drop bar mountain bike that excels on unpaved roads and smooth trails, and is especially popular as a bikepacking bike.
Today the iconic Fargo has some worthy competitors, but you could say that's because it was instrumental in growing the whole category of adventure bike travel. When the Fargo first launched in 2009 — it's the longest-running model in Salsa's lineup — it was unique, innovative, and rather odd.
To be sure, the Fargo has changed a lot since 2009 as Salsa keeps abreast of bike industry trends. But its spirit remains the same: a bike that seeks fun and adventure on rough backroads but is happy to ride pretty much anything, and wants you to be happy riding it too.
Salsa generally releases one or two complete builds and a steel and titanium frameset each year. The colors change each year and the build kits are tweaked over time. Salsa didn't release a new Fargo in 2022 and hasn't announced one for 2023 at the time I'm writing this. I know they were hit with manufacturing delays and part shortages, so perhaps they're waiting for things to stabilize (just speculating).
Latest Fargo Build
Here's an overview of where the Salsa Fargo stands today, based on the 2021 Salsa Fargo Apex 1 listed most recently on Salsa's website.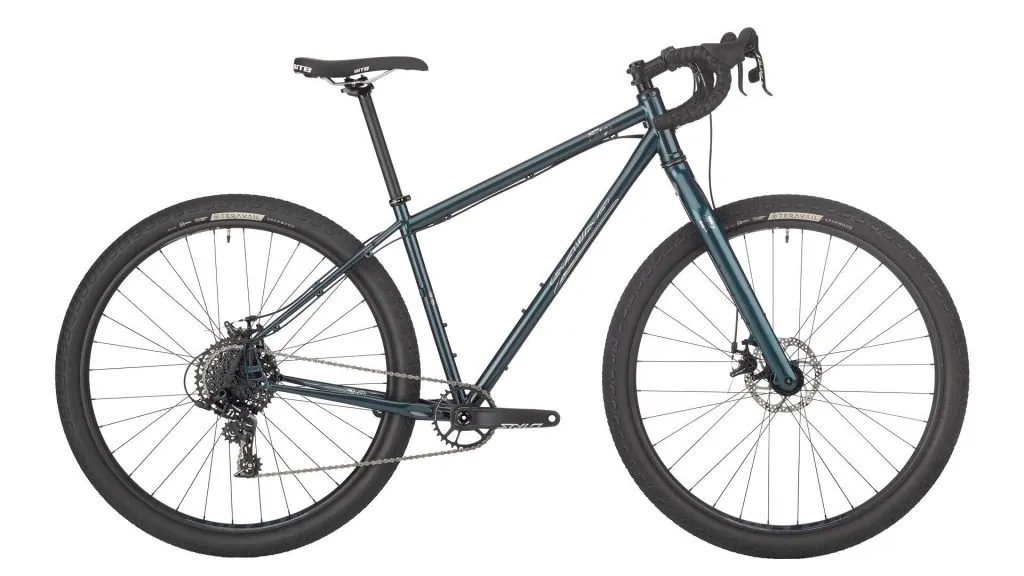 Summary: The Salsa Fargo is a versatile drop bar mountain bike perfect for adventure riding on dirt and gravel roads and smooth-ish trails. Its steel frame and carbon fork are loaded with cargo-hauling features. Sturdy 29″ wheels and adjustable wheelbase provide a stable yet fun ride with or without load. A solid and affordable build kit with 1×11 drivetrain hits the sweet spot for bikepacking. The Fargo has been a fixture in the bikepacking world since its release in 2009! If there ever was a go-anywhere do-everything bike, the Fargo is it.
Pros and Cons
While I love my Fargo and recommend it to many bikepackers, no bike is perfect in every way. Here are the biggest pros and cons of the Salsa Fargo in my experience.
Common Questions about the Fargo
Key Features and Components
Let's get into some of the design decisions that make a Fargo a Fargo. If you buy the latest build (or in many cases the older builds too) here's what you'll be getting, and why it matters.
Wheels and Tires
The latest Fargo build includes an extremely solid middle-of-the-(dirt)-road wheel and tire size: 29″ wheels with 25mm internal width rims and 29 x 2.2″ tires. Don't let those drop bars fool you – this is no gravel bike.
Stability and efficiency are among the benefits of 29″ wheels. Once they start rolling they don't want to stop, so they're a good choice for cruising gravel and dirt roads. A 2.2″ tire width hits the sweet spot of comfort and traction without excessive rubber. With the i25 rims you could easily run narrower or wider, roughly speaking from around 1.8″ to 2.5″, and the frame (except size XS) supports up to 29 x 3″ if you need to ride some really rough or sandy stuff.
Note that tire and rim size do change from year to year. In 2019 the Fargo Tiagra came with beefy 29×2.6″ tires! It looks like Salsa's spec choices ebb and flow with the tide of the overall bike industry, but you can be sure they're always aiming for a blend of comfort and efficiency on dirt and gravel.
In keeping with the Fargo's versatility, you can even switch to a 27.5″ wheelset. This would give a more nimble feel for singletrack, and potentially better geometry for short riders.
Finally, the rims are tubeless-ready. Going tubeless is a game changer, especially if you enjoy bikepacking in the desert.
Firestarter 110 Carbon Fork
All Fargo models in recent years (with the exception of mine from 2018, unfortunately) include Salsa's carbon fiber Firestarter 110 fork, a rigid mountain bike fork with a great reputation. In my opinion this is a great upgrade over steel for its smoother feel and lighter weight. I recently upgraded my steel fork to a carbon Firestarter 110 and will never go back.
You can tell the Firestarter carbon fork is made for bikepacking by the two sets of three-pack mounts on each fork blade. This means you can technically mount two cages per side. Whether it's lots of water or a dry bag full of clothes, this makes it a breeze to load up the Fargo with extra gear.
Finally, the Fargo's rigid fork is suspension corrected, which is a way of saying the bike's geometry works with a suspension fork and you can add one if you want. Salsa tried this from 2015 to 2016 and promptly discontinued it, presumably because there isn't much demand for such a quirky hybrid of drop bars and suspension fork. Most people prefer flat bars on terrain suited for suspension forks because they offer better control and stability, but it's always nice to know you have options.
Is the Fargo suspension-corrected? Yes. Much older versions of the Fargo had non-suspension-corrected forks, but the modern version is designed around a rigid fork with the appropriate specs (mainly long axle-to-crown distance) to be replaced by a suspension fork if you choose.
Cowchipper Drop Handlebars
Handlebars are one of the biggest differentiating factors between the Fargo and flat-bar rigid MTBs that also excel at bikepacking. If you're going to ride a Fargo, you need to be at least a little into drop bars.
The current Fargo comes with Cowchipper drop bars, a favorite of mine for their comfort and generous flare. Prior to 2021 Salsa spec'ed the Fargo with more radical trail-oriented Woodchipper bars, which says a lot about the Fargo's trail capabilities. I can only speculate about why they switched, but I do think the Cowchipper is a more broadly appealing bar for a wider range of riders, and it's still awesome for gravel and light trails.
To learn more about these handlebars, read Cowbell, Cowchipper, Woodchipper: Comparing Salsa's Flared Drop Bars.
Alternator Dropouts
This nifty feature is probably underutilized by most Fargo riders. At a minimum, every rider can experiment with changing the wheelbase length by swinging the dropouts forward or back. Going gravel touring? Lengthen for stability. Playing around on singletrack? Shorten for more nimble handling.
The dropouts also leave room for future drivetrain fantasies. Right now you might think the Fargo's 1×11 drivetrain is all you need, but a year from now you may find yourself asking a riding buddy a few too many questions about their singlespeed setup, or googling "belt drive Rohloff." These things happen. Fortunately the Fargo is compatible with all of them.
The alternator system also helps us keep up with the ever-changing world of components and compatibility. By allowing for varied hub spacing and either a thru axle or QR skewer, the Fargo's plates increase the chances that a new wheelset or your scrappy upgrade project will actually work out.
Lastly, if you're ever unlucky enough to wreck your rear derailleur and need to do a singlespeed conversion in the middle of nowhere, this system can tension your chain and save your butt (don't ask me how I know).
1×11 Drivetrain
It appears the Fargo is fully on the 1x train, as Salsa hasn't offered a 2x version since 2019. While some people still want the wider gearing made possible by a 2x setup, many of us (myself included) have made the switch to 1x and love the simplicity. To learn more, see 1x Drivetrains for Bikepacking: Explanation and Experience.
The last couple Fargo models are built around an Apex 1 drivetrain, which is SRAM's entry level 1×11 road drivetrain. Why road and not MTB? Remember, the Fargo uses drop bars which need road brake and shift controls, so compatibility is more straightforward when using a full road drivetrain (though mullet drivetrains are a thing).
The 11-42t cassette paired with a single 32 tooth chainring offers a respectable range for the type of riding Fargo enthusiasts tend to do. You're not going to win any races on the flats or gradual downhills with that high gear, and with a full bikepacking load you might wish for a slightly lower climbing gear. But at this price and for the simplicity of a 1x, it's perfectly acceptable. I've bikepacked a few thousand miles with equivalent low and high gears (each on a different bike, to be fair, so the Fargo's overall range would be narrower) and never felt it held me back.
Cargo Hauling
The Fargo was designed from the beginning to carry cargo. While it's possible to load up just about any bike with the right blend of bags and gizmos (or, if you're just getting started, a backpack), the Fargo makes it easy.
If you're not sure where to start, Salsa sells their own line of Fargo-compatible racks and bikepacking bags. They're not the cheapest or the prettiest (hopefully you like the color black), but they take the guesswork out of determining compatibility and they're certainly cheaper than custom bags.
The Fargo frame itself has plenty of bottle mounts, and the carbon Firestarter 110 Deluxe fork has two pairs of 3-pack mounts on each side for loads of gear capacity.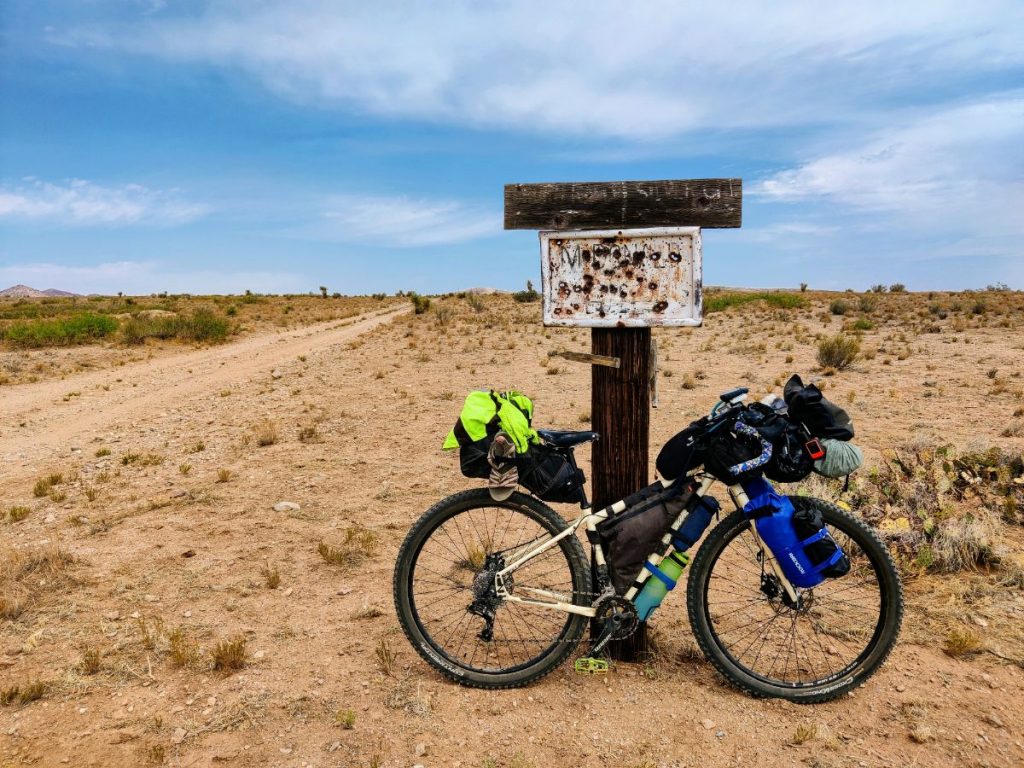 Titanium Fargo Frame
In addition to their steel frameset and complete build, Salsa sells a titanium version of the Fargo frame with a carbon fork. Titanium is known for its magic blend of stiffness, compliance, strength, and relative lightness. In other words, it makes an amazing bike frame.
If you have the extra $2000(!) to spare this is, in my opinion, a worthwhile upgrade. I have not ridden a titanium Fargo myself, but I know two bikepacking buddies who are very happy with theirs. I do ride a titanium Chumba Stella and understand why people love the feel of titanium. It's hard to put into words, but the ride feel is really lovely.
Though the stock Fargo models are in the more affordable range of bikepacking-specific bikes, a ti Fargo frame and custom high-end build kit could be quite a swanky ride! In fact, here's an example.
The Fargo's Favorite Terrain
The Fargo squarely occupies the niche of rigid mountain bike: more capable than a gravel bike on rough terrain but less capable than a front-suspension mountain bike. If you're newer to bikepacking and aren't quite sure what type of riding piques your interest, take a look at The Best Bikes for Bikepacking Based on YOUR Riding Goals.
Here's a quick overview of how the Fargo fares on various types of terrain. Overall it's a surprisingly flexible bike with a huge range, but it also has a clear sweet spot.
Fargo-Friendly Bikepacking Routes
Wondering where you can take a Fargo? Well, pretty much anywhere you want, that's kind of the point. But given its sweet spot of dirt and gravel and light trails, here are some routes I personally think the Fargo is perfect for:
Great Divide Mountain Bike Route: The biggie, the classic, the route that this style of bikepacking bike was basically designed for. The Fargo's versatility is important on such an epic route, since the 2700 miles include many long sections of fast-rolling gravel but also significant stretches of pavement and a few short rough spots.
Oregon Outback: For a much shorter ride have a look at the Oregon Outback, a mostly gravel and dirt road adventure from the north to south of central Oregon.
Carretera Austral: I'm mixing it up by throwing an international route in here, but this stunning ride through the far-south of Chile and Argentina includes a mix of pavement, rough gravel, and a smidge of trail — perfect for a Fargo.
Grand Staircase Loop: This one gets a little rougher in sections, but that makes it a great test of the Fargo's versatility. The southern Utah scenery is truly out of this world.
Of course that's just a tiny sample! With a Fargo the possibilities are nearly endless.
My Experience With the Salsa Fargo
As mentioned above, I'm the proud owner of a 2018 Fargo Rival GX 29 named Shadowfax. I bought her used in late 2019 and we've bikepacked and toured about 5700 miles together. The Great Divide made up just under half that distance, and the other half was covered in shorter chunks all over the western US and more recently in Morocco and Portugal.
When I'm home my Fargo is set up in "gravel mode" with 50 x 700 WTB Venture tires and carbon fork. I choose it for day rides on the rough paved mountain roads around my house, occasional light trail riding, and any multiday trip involving significant amounts of pavement (even if there's also plenty of dirt).
It seems like just yesterday I heard myself say "this IS my mountain bike" when riding my Fargo on some local trails, and now I'm saying "this IS my road bike" when I ride my local pavement. Obviously it's neither a singletrack shredder nor a racy speed machine, but as a casual rider the Fargo feels good to me (if not fast) on pavement, light trails, and everything in between.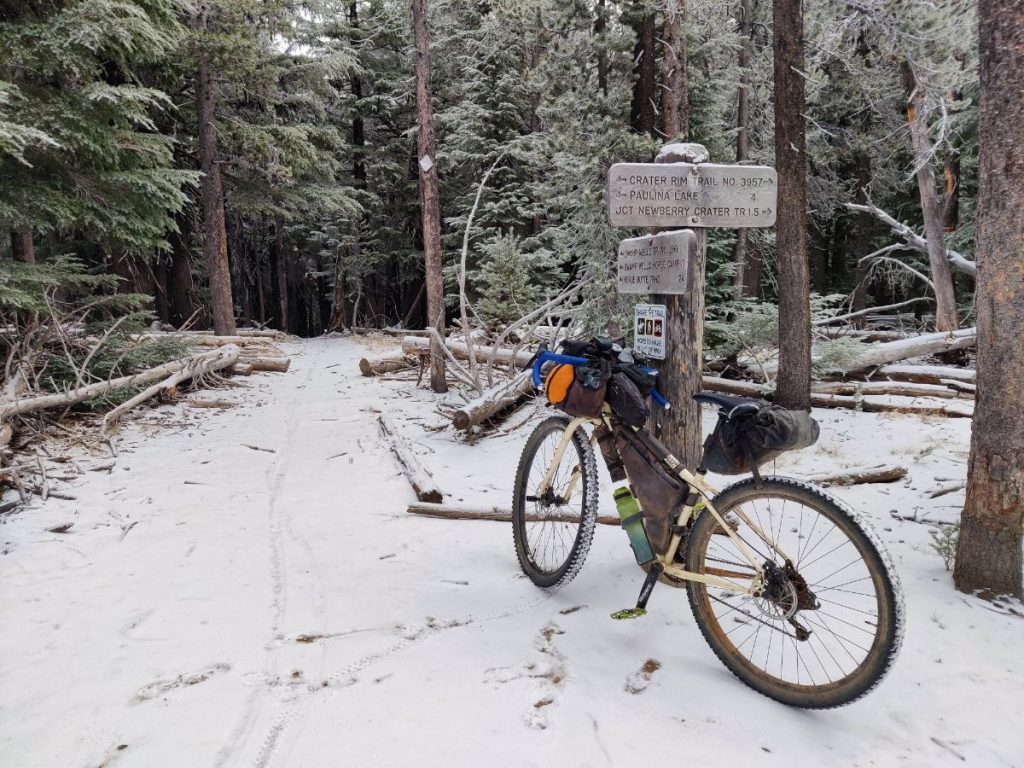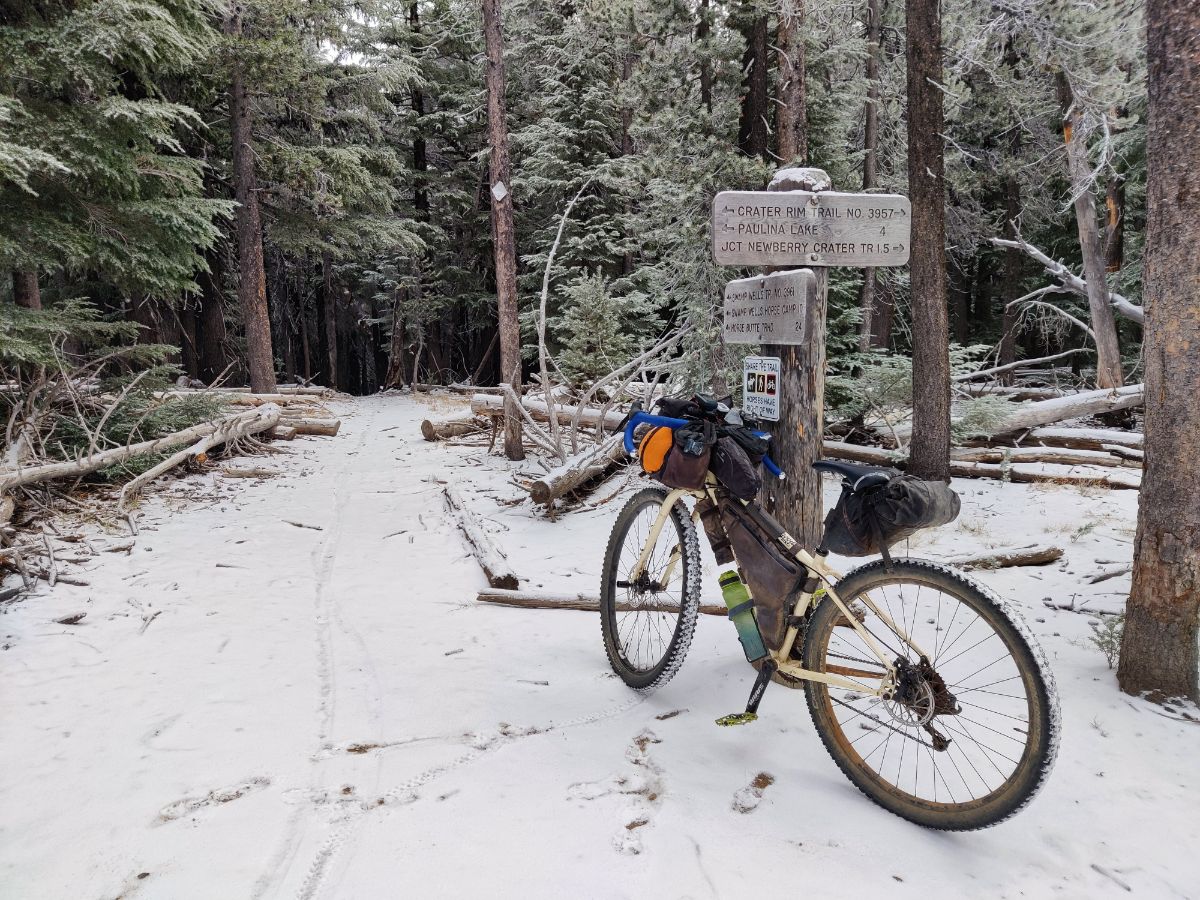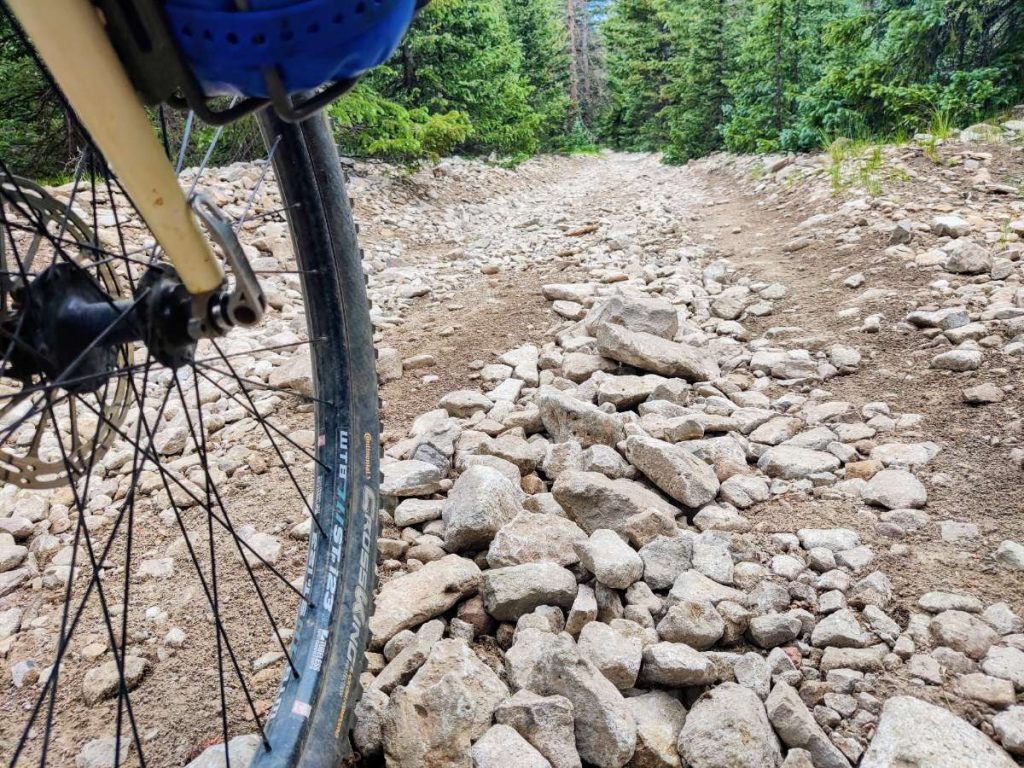 Salsa Fargo Alternatives
As much as I love and recommend the Fargo, buying a bike is a big deal and you probably want to consider a few options.
When looking at alternatives to the Fargo, one big question to ask yourself is: what do you plan to use the bike for most often? Sure, the Fargo is an "everything bike" and most drop bar mountain bikes are marketed as such. But there's no magic shapeshifting bike (at least not yet) that can be truly perfect for everything. Some drop bar mountain bikes lean more toward gravel and dirt touring with their geometry and build spec, while others lean more toward mountain biking on technical trails. Here's a sampling of drop bar bikes across that spectrum:
Drop Bar Mountain Bikes
Bikepacking Gear Setup Examples
To wrap things up and inspire your adventures, here are a few examples of bikepacking bag and rack setups on Salsa Fargos.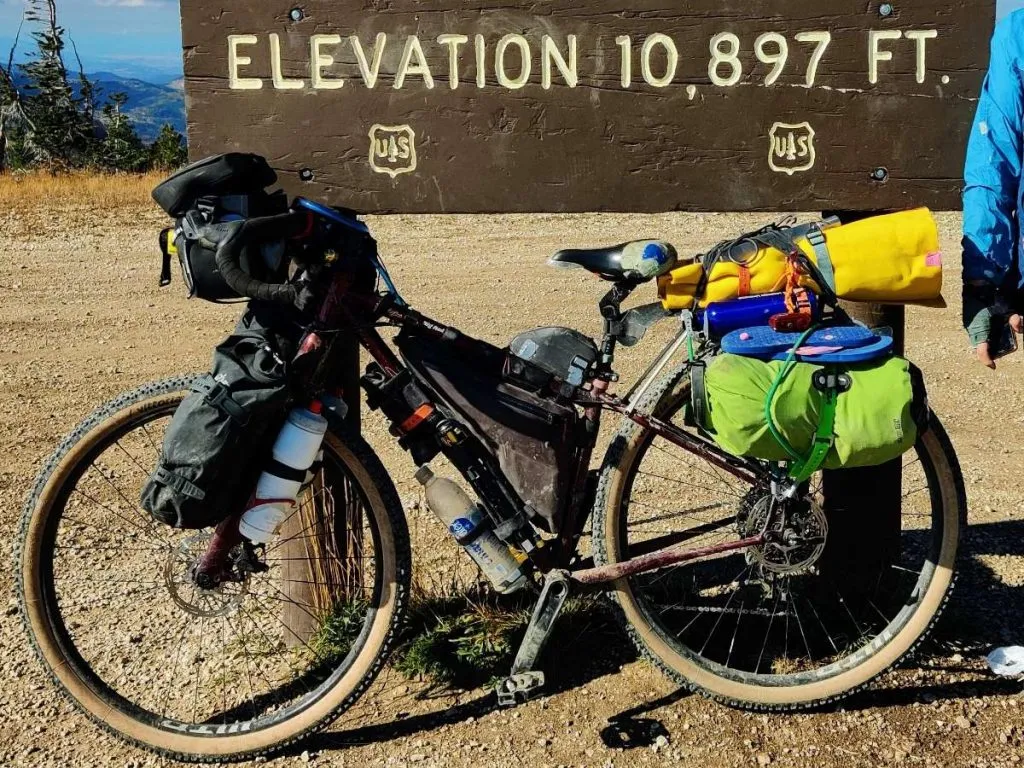 Those are just a few of many options for gearing up a Fargo. (Fargo owners: want to share your setup? Send me a picture!)
In Conclusion
More Bikepacking Resources