Surly has a new bike in the family: the Preamble! As a big Surly fan — my first "nice bike" was a Long Haul Trucker — I dove into the announcement and specs as soon as I heard. This new addition looks like an affordable and simple road/gravel bike designed to lure more folks down the cycling rabbit hole. I love it already!
My focus here is usually more on bikepacking and multiday rides, which isn't the Preamble's focus. But my obsession with bike travel is what led me to cycling in general, and this new bike strikes a chord with me. Most of us who love bikes remember with gratitude the first bike or riding experience that hooked us. Surly captures this perfectly in their launch announcement: "We hope the Preamble will be the first chapter in your next thing."
This post shares my musings on the Surly Preamble: its specs and features, what place it has in Surly's lineup, and why you might choose it versus some of Surly's other offerings.
What is the Preamble?
Surly describes the Preamble as "a hard-boiled steel commuter built for comfort, durability, and buffoonery on pavement and gravel." Also, "a pavement and gravel utility worker that proves you don't need to cut corners or clip coupons to make a more affordable steel bike. You just need to keep shit simple."
The Preamble is the most affordable bike in Surly's lineup, costing "only" $899 for the flat bar build (more on that below). In their launch blog post Surly grudgingly compares it to the Bridge Club ("No. it's not a less capable Bridge Club. But it does share some features, and was developed, philosophically, on a similar path.") but its geometry is closer to the Straggler.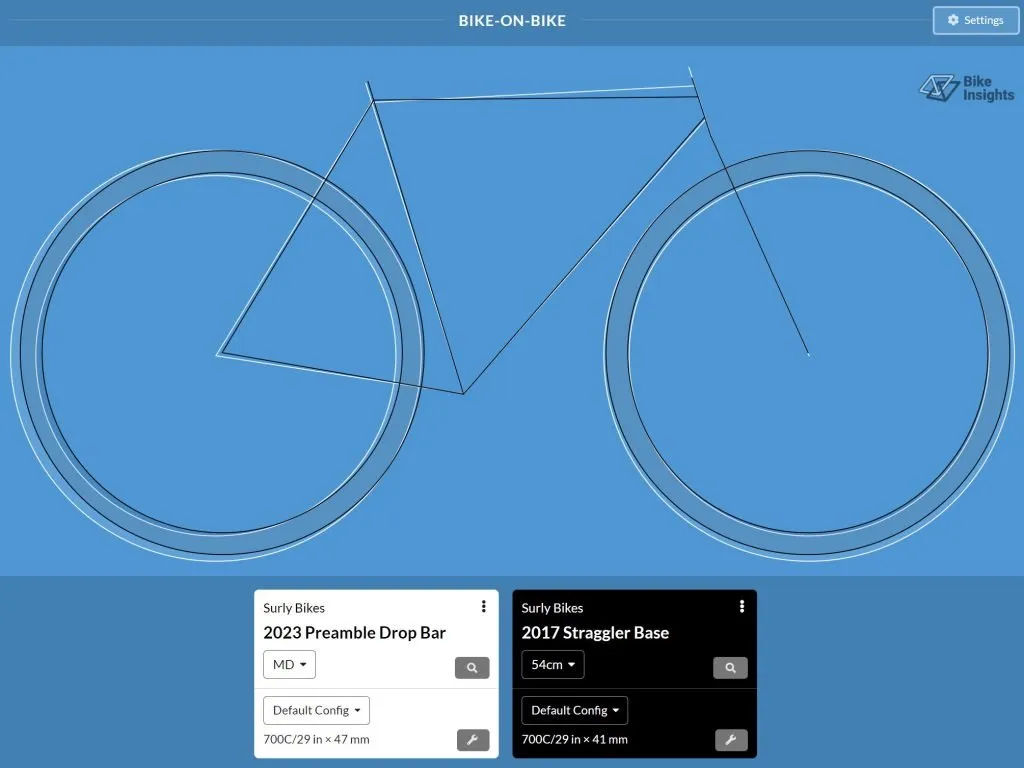 First "Nice Bike"
Here's what resonated with me most in Surly's blog post about the Preamble: "For a lot of folks, this might be their first Surly. Heck, it might be their first "nice bike". And that is awesome. New folks finding out about nice bikes and what they can do for them is great."
My first "nice bike" was also a Surly: my beloved Long Haul Trucker. She and I traveled over 9000 miles together on four different continents, and she was my ride down the slippery slope into the rabbit hole of bike travel and cycling. I shudder to think where I would be today without her. Certainly this website would not exist, nor would many other treasured parts of my life.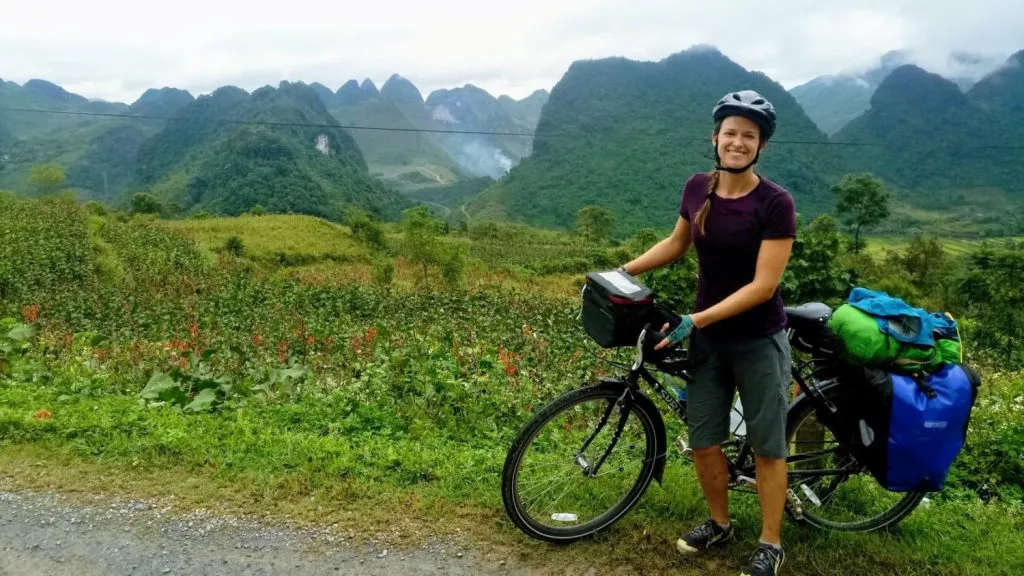 Surly is very clear about positioning the Preamble as an affordable entry point into serious bikes. It's even in the name. Preamble: "a preliminary or preparatory statement; an introduction" (Oxford English Dictionary). I'm thrilled to think that this bike might help even more people discover a passion for pedaling and all the goodness it can bring to our lives.
I was originally debating whether to use the phrase "gateway bike" in this article, but then I realized Surly did it for me in typical Surly fashion on their product webpage: "On the road to steel euphoria, Preamble is the gateway drug." Couldn't have said it better myself.
Affordability
I was just commenting to a fellow bikepacker that Surly bikes don't feel as affordable as they used to. Back in 2018 when I bought my Surly, the MSRP for the Disc Trucker was around $1500. That still felt like a ton of money to me, but now the same model is $2049, an increase of over 33%!
I know, inflation and supply chain issues and the economy and all that. Nothing is as affordable as it used to be. This is just the world we live in now and it's not Surly's fault. Still, as relatively luxury items like fun and reliable bikes slip out of financial reach for some people, I love Surly's decision to create a more affordable entry level bike.
The Surly Preamble with flat bars costs "only" $899 USD, and the drop bar version costs $1199. While that's still a good chunk of change, you're getting a reliable bike from a reputable brand. I hope the Preamble will entice folks who are right on the border, who might otherwise go to the department store and buy something far worse, to step up and buy a bike that will lead them down the slippery slope of bike obsession.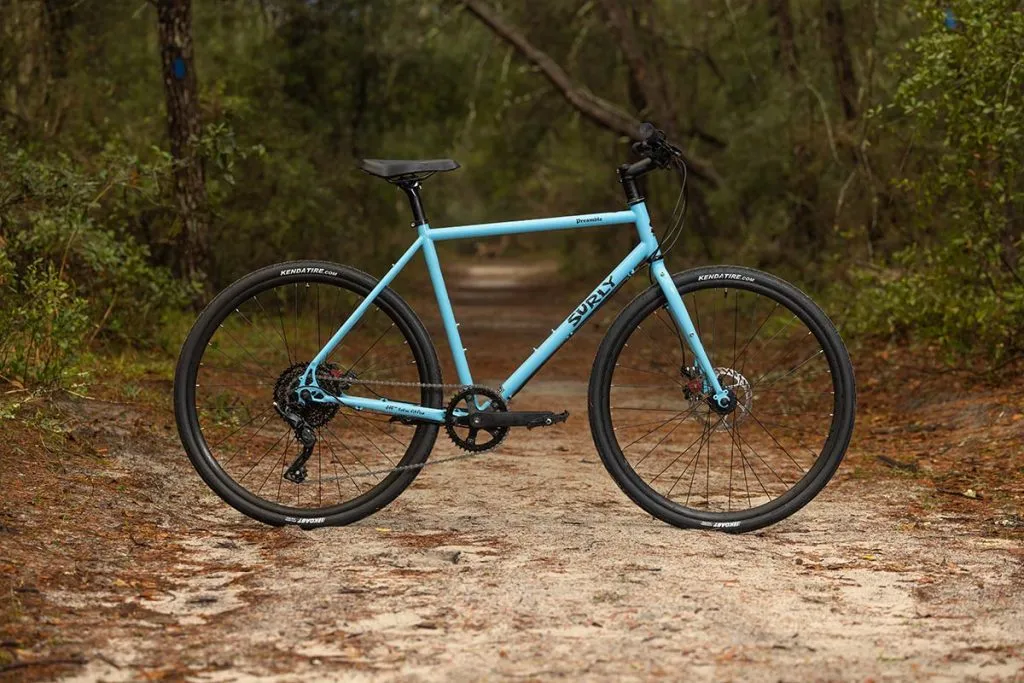 Flat or Drop Bars
The Preamble comes in both drop bar and flat bar configurations, and I believe (someone correct me if I'm wrong) this is a first for Surly. Riders can choose whichever style of bar they find most comfortable and appealing, which is a clever idea for a bike like this. The flat bar version looks reminiscent of the entry-level "hybrid bike" category that newer riders may be most familiar with, while the drop bar build is a bit pricier and offers that road bike look and feel to those who prefer it.
Both bars are chosen with comfort in mind. The flat bars have 35mm rise for upright comfort and 9 degree backsweep for a more ergonomic wrist angle. The drop bar of choice is the classic Salsa Cowbell, the least-flared bar in Salsa's line of flared drop bars.
The only issue newer riders might have is deciding between the two options. This is one area where Surly seems to contradict the goal of keeping this bike simple. Part of me wonders if they're running an A/B test with this launch and planning to keep whichever model sells best.
If you're wondering which bar type suits you best, see my article on choosing between drop bars and flat bars for all the pros and cons.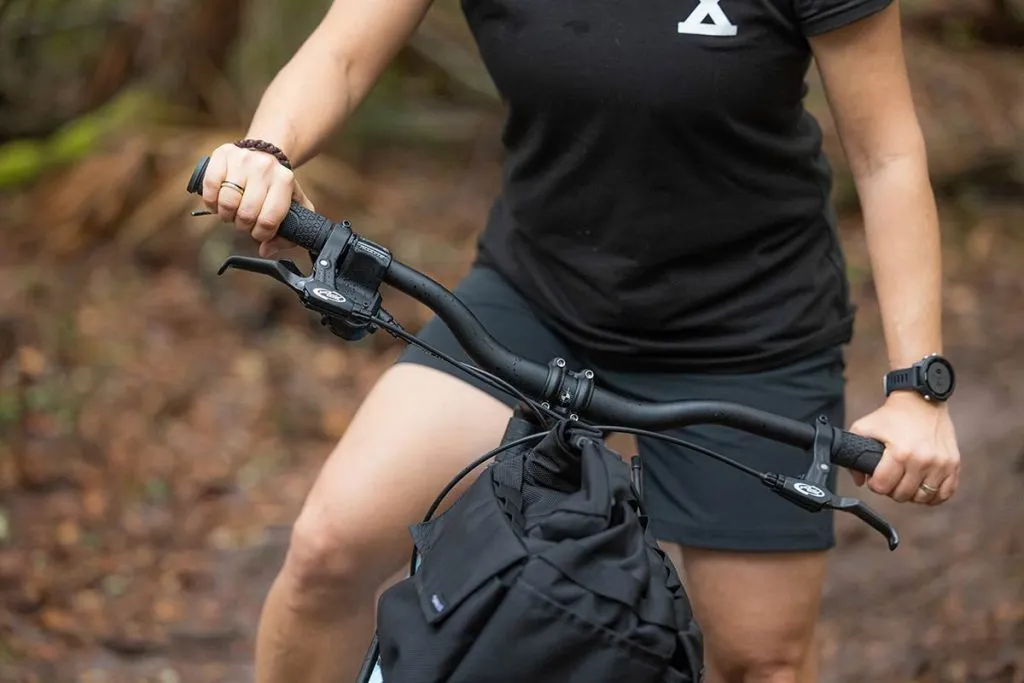 Size-Specific Wheels and Tires
Here Surly leverages a successful trick of several other bikes in their lineup: the Preamble's wheel size scales with frame size. Sizes XS and S get smaller 650b wheels (comparable to the 27.5″ mountain bike wheel size, if you're more familiar with that) while sizes M through XL get larger diameter 700c wheels (comparable to 29″ MTB sizing).
This allows smaller Preamble frames to avoid compromises in geometry that would be needed to accommodate larger wheels. According to Surly's blog post this helps preserve the goals of the Preamble — "a light handling, responsive, and sporty feeling road bike" — down to the smallest size. This technique of mixing wheel sizes is one of the reasons some Surly bikes are especially good for smaller cyclists and it's nice to see the Preamble following suit. The sloping top tube on the XS and S frames also helps.
According to the size chart the Preamble can fit riders from 5'0″ all the way up to 6'7″ tall across the five different frame sizes. That necessitates some pretty big gaps, so it's possible some riders will be stuck between sizes. But overall that's a pretty wide range that will fit most adult-variety humans.
The Preamble is sort of a road bike, but like most Surly bikes it doesn't skimp on tire clearance relative to its category. The 700c wheels come with 35mm wide rubber and the 650b's come with 1.35″ (basically the same) and Surly says the bike is designed for the 30 – 45mm range. If you want to go wider the Preamble can clear up to 45mm wide tires in both the 650b and 700c diameters. This is a generous clearance that puts the Preamble squarely in the gravel-capable category, making it versatile enough for a range of surfaces and conditions.
Light(ish) and Responsive Ride
Surly says of the Preamble: "Lighter weight and smaller diameter tubing let us tune the ride characteristics. … It's lighter weight, as in the actual bike weight. And also, it feels lighter when you ride it. It's more responsive to rider input." Here Surly is comparing the Preamble to their Bridge Club, a more touring-focused and off-pavement-capable bike.
This is great news! To be clear, this is still an affordable steel bike and Surly is not known for the lightest and most refined steel tubing. But actually, there's method to the madness. "We go to great lengths," their blog post says, "to tune how our bikes ride, and take into consideration not only the rider and the trail but the assortment of accessories."
By removing the need to gracefully handle heavy cargo loads on rough terrain they've made the Preamble more pleasant to ride in unloaded, casual fashion. As a proud owner of a Surly Long Haul Trucker, a touring bike tuned for carrying all your worldly possessions around the globe, I'm thrilled to hear the Preamble will not handle like my unloaded Trucker (which rides like a freight train, a mac truck, a cargo ship… you get the idea).
Simple Components
One of Surly's taglines for the Preamble is "everything you need, nothing you don't." I'm reminded of an artist saying the highest skill is actually knowing when to stop adding to a painting. It's a tricky balance to get right, but the Preamble tries to stay out of your way with its simple yet reliable components and features.
Avid mechanical disc brakes set the Preamble apart from Surly's next-most-affordable bike, the rim brake Cross-Check, and I think they're a good choice on a bike like this. I've ridden both (my Long Haul Trucker has V brakes) and while rim brakes work better than most people give them credit for, I think disc brakes are a step up and these days they can be quite affordable.
The Preamble's microSHIFT drivetrain is a reliable no-nonsense 1×8 for the flat bar build and 1×9 for drop bars. Both have a 40 tooth chainring up front, which means the climbing gear isn't particularly low. The flat bar build manages to just barely squeak under a 1:1 gear ratio for the lowest gear with its 12-42t cassette, while the drop bar build's 11-36t gives it a lowest gear ratio of just over 1:1 (so a tad harder to pedal up hills). Neither of these bikes is therefore ideal for steep hills, especially for casual riders possibly carrying a bit of commute cargo. That said, the gearing is definitely simple and thoroughly adequate for most situations.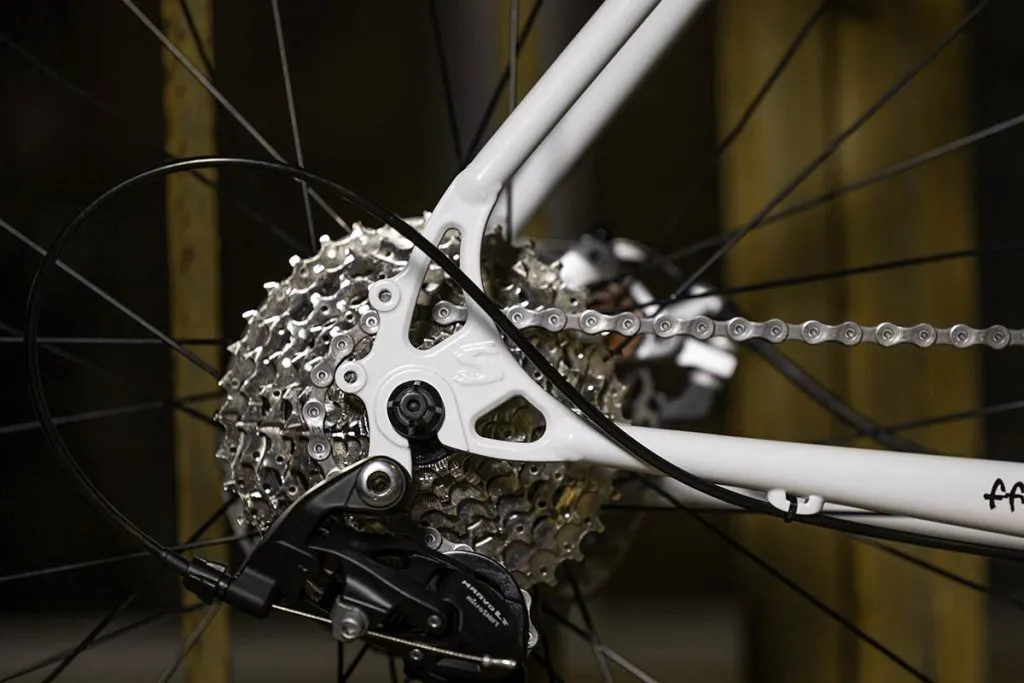 Though 1x drivetrains are pleasantly simple and are the current norm for trail riding (see 1x drivetrains for bikepacking) the Preamble is compatible with a 2x front derailleur if you'd like more gears.
Another choice Surly calls out in their blog post: QR hubs instead of thru axles. This makes sense to me, as QR wheels are easiest to install and remove. Since the Preamble isn't designed for aggressive riding, heavy loads, or rough surfaces, there seems to be little downside in using QR hubs.
Touring and Bikepacking?
Several of Surly's bikes are such cult classics in the bike travel scene that it's easy to forget their bikes are not all designed for touring and bikepacking. So what about the Preamble?
Surly gives us a number of clues here. The bike comes with rack mounts both front and rear, so clearly some amount of cargo carrying is expected. Their blog post says "Commuting, big rides, small rides, and short tours (emphasis mine) are all on deck for the Preamble." Their silly launch video mentions "approximately 5 to 30 pounds of supplies over medium bike distances" though it's hard to know if they're being completely serious there.
Surly hints at the Preamble's load-carrying limitations when comparing it to the Bridge Club: "The Bridge Club is an off road rated touring bike, and as such has larger diameter tubing and thicker wall profiles." This doesn't necessarily mean the Preamble is fragile, though I guess I'd put my money on the Bridge club in some kind of sick contest where each is loaded down with weights until one fails first (please don't do this!). But mostly this means the Preamble is tuned for ideal handling and ride feel at lighter loads and on smoother surfaces.
Putting all that together, I'd say the Preamble can handle some light touring, emphasis on light. Maybe a weekend bike camping getaway to the local campground, or perhaps a credit card tour. It's not going to collapse underneath you the first time you load it up with more, but the handling and ride feel might deteriorate and the stock gearing will be high for climbing hills.
Though the Preamble has rack mounts, I'd say it's well-suited to a light bikepacking setup. The smaller diameter wheels on smaller frames help with clearance for seat bags and handlebar bags, and the large frame triangle gives ample room for frame bag space. Bikepacking bags can be spendy, but there are plenty of budget-friendly tricks and affordable bags out there.
In summary, would I buy the Preamble specifically for a long-distance tour? No, not unless I was truly on a shoestring budget. Though if I were on a shoestring budget, I could definitely do worse.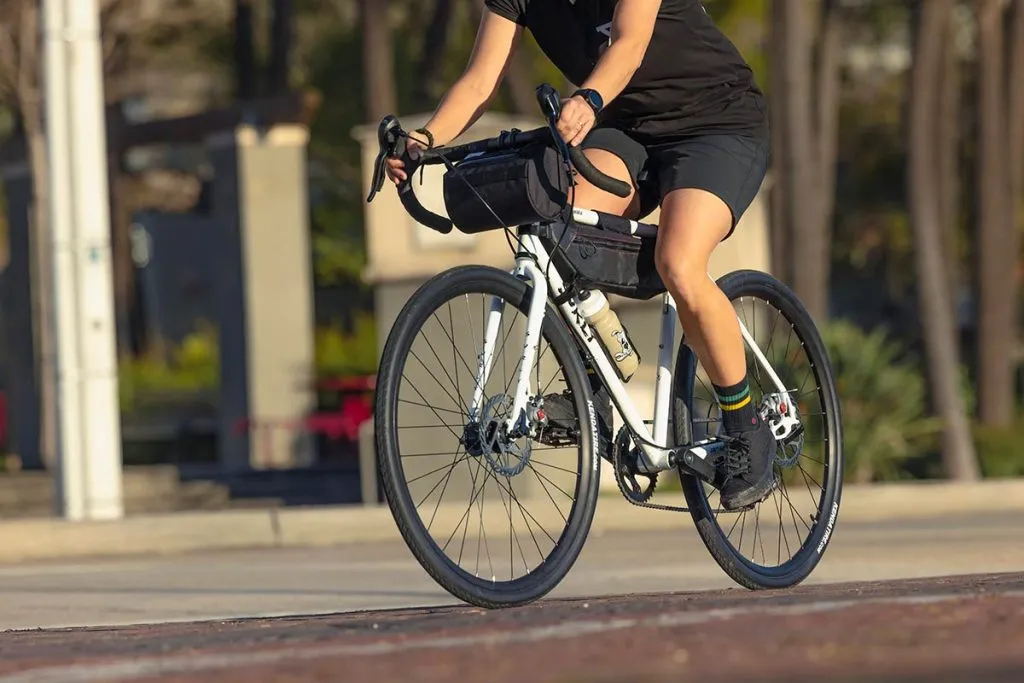 Comparison to Other Surly Road Bikes
Surly's stable of bike offerings has been evolving recently, with new additions like the Preamble, Grappler, and Skid Loader claiming modern places as older models like the Troll, ECR, and LHT are discontinued. At this point you might be wondering, how does the Preamble compare to the other pavement and gravel bikes in Surly's lineup?
The short answer is: it's the most affordable. For a quick comparison of other major points, here's a table showing all the disc brake bikes (so no Cross-Check) with gears (no Steamroller) and roughly pavement / gravel geometry.
| | | | | | |
| --- | --- | --- | --- | --- | --- |
| Model | Price | Handlebar Type | Tire Clearance | Drivetrain | Surly's Tagline |
| Preamble | $899 / $1199 | drop / flat | 650b x 45mm or 700c x 45mm | 1×9 / 1×8 | Steel Commuter and Gravel Bike |
| Midnight Special | $2349 | drop | 650b x 60mm or 700c x 42mm | 1×11 | All Day Road Plus Bike |
| Straggler | $1849 | drop | 650b x 41mm or 700c x 41mm | 1×11 | Steel Disc Brake Bike for Pavement, Gravel or Whatever |
| Bridge Club | $1449 | flat | 700c x 47mm or 27.5 x 2.8"or 26 x 3" | 1×11 | All Road Touring Bike |
| Disc Trucker | $2049 | drop | 700c x 47mm or 26" x 2.1" | 3×9 | Disc Brake Touring Bike |
So who should buy the Preamble instead of these others? If it's the only one that fits in your budget, definitely get the Preamble and don't look back. It will serve you well. If you have a bit more money to spend and otherwise like the idea of the drop bar Preamble, look into the Straggler or Midnight Special. If you like flat bars and fancy more off-pavement riding, the Bridge Club will get you better tire clearance and more confidence on rough stuff.
In Conclusion
In case you haven't watched it yet, I'll leave you with Surly's launch video for the Preamble. These folks are proof that marketing doesn't have to be boring. 🙂
More Bike Resources
If you found this helpful, you might also like these:
Or visit the bikepacking and cycling sections for lots more.
Bike resources in your inbox?
There's more where this came from! Sign up here for occasional emails full of inspiration and information about bikepacking and bicycle touring.


Share the Adventure
If you found this article helpful, please consider sharing so more people can benefit from it: